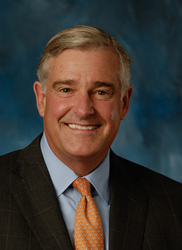 "Adding a second regional office is a key component of our strategic growth and market expansion plan," said Terence L. Horan, CLU, ChFC, President and CEO of HORAN.
Cincinnati, Ohio (PRWEB) April 02, 2014
HORAN, a leading advisor in employee benefits and financial services, announced the company is opening a regional office in Kentucky.
HORAN currently serves clients in over 40 states. The addition of the Kentucky office location increases HORAN's physical presence to three cities—Cincinnati, Ohio; Dayton, Ohio and Fort Mitchell, Kentucky.
Achieving Continued Growth
"Adding a second regional office is a key component of our strategic growth and market expansion plan," said Terence L. Horan, CLU, ChFC, President and CEO of HORAN. "The new office location represents our commitment to provide outstanding client service to our growing list of Kentucky clients and our continued commitment to the state."
HORAN's new location is in the Columbia Executive Center, located at 207 Grandview Drive, Suite 100, Fort Mitchell, Kentucky, 41017. Hemmer Management Group is the property manager/owner and the office is 3,523 square feet. Seven full-time employees will be initially based there, but the space can accommodate up to 14 people, as HORAN continues to grow in Kentucky.
"HORAN's expansion in the Kentucky market increases the depth, expertise and resources committed to the region as we create proactive employee benefit strategies to contain costs as well as navigate through the complexities of the Affordable Care Act," said Horan. "Kentucky—specifically the Northern Kentucky region—has a strong and collaborative business environment. We are grateful for the advice, counsel and support provided to us by the Northern Kentucky Chamber and Tri-County Economic Development Corporation (Tri-ED) during our location search."
A Familiar Face Guiding the Way
Concurrently, HORAN announced that Dan Cahill, a resident of Crescent Springs, Kentucky, has joined the firm as Vice President and Market Leader for Kentucky.
"I am pleased to join the HORAN team to support the firm's investment in the region," said Cahill. "Our plan is to bring breakthrough thinking in health care to new clients while continuing to advise our valued clients in Kentucky."
Cahill specializes in consumer-based health care opportunities brought about by the Affordable Care Act, including private health care exchange options in the market. His other areas of expertise include medical cost modeling, benchmarking, employee engagement programs, wellness programs, health care innovation and technology and carrier negotiation.
Prior to joining HORAN, Dan held the role of Vice President, Healthcare Exchange Solutions, with a multinational benefits administration corporation. Dan has a Bachelor's of Fine Arts degree in Telecommunications from the University of Cincinnati, a Master's degree in Communications from Washington State University and a Ph.D. in Interdisciplinary Business Studies from the University of Cincinnati.
Celebrating with the Community
HORAN will kick off the celebration at a reception held by the Northern Kentucky Chamber of Commerce's Board of Directors to unveil the new HORAN Conference Room in the Northern Kentucky Chamber of Commerce building. A reception will be held in early June to open the doors of the new office building and welcome Kentucky clients and friends of the firm to HORAN's newest location.
HORAN is committed to the Kentucky community and has made a strategic decision to invest even further in the regional community. HORAN has already been a strong corporate citizen in Kentucky by actively supporting organizations like the Northern Kentucky Chamber, Children's Inc., Brighton Center, 4C for Children and Baker Hunt Art and Cultural Center.
About HORAN
For 65 years, HORAN has served as a trusted advisor and thorough planner in the areas of life insurance for estate and business planning, employee benefits consulting and wealth management.
Headquartered in Cincinnati, Ohio, with Regional Offices in Dayton, Ohio, and Ft. Mitchell, Kentucky, HORAN serves both corporate and individual clients in 40 states. HORAN has a strong regional presence with a national footprint. We bring the best services, resources and value to our clients through premier national partnerships with M Financial Group, United Benefit Advisors and Retirement Planning Advisory Group.
Our integrity, commitment to excellence and industry knowledge are foundations upon which HORAN has built a reputation for delivering high quality products and services. Visit horanassoc.com to learn more.