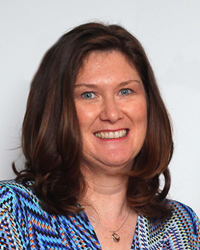 Labels4Kids is one of the most prominent online retailer for name tags in the UK. Ann-Maree has won a string of awards for her company.
Stirling, Scotland (PRWEB UK) 14 April 2014
Ann-Maree's efforts in growing her company Labels4Kids and her expertise in E-commerce were recoginised by Qantas in the Australian Women in the UK Awards.
Women from all kinds of industries and backgrounds were considered and the selection eventually narrowed down to four finalists from widely varying industries. The awards celebrate and honour the achievements of originally Australian women in the United Kingdom.
Ann-Maree was selected for her self-made name label business that she built up from scratch to a multinational, world-wide selling retail website. She is now a Fellow of the RSA (Royal Society of Arts, Commerce and Manufacturing) and a member of the Government E-Commerce task force to advise on growing E-Commerce in Europe. The Australian Woman in the UK awards especially valued the time and effort Ann-Maree continues to put in to help others: she is a business mentor and an active member in several women in business networking groups.
While she did not win the contest, Ann-Maree feels honoured to have been nominated and is hopeful she may be nominated again next year.
To visit Labels4Kids, go to http://www.labels4kids.com.
To find out more about the Qantas Australian Woman of the Year in the UK awards, visit http://www.qantas.com.au/travel/airlines/australia-woman-of-the-year/gb/en.