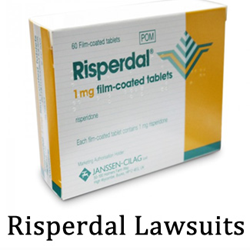 Victims of gynecomastia associated with the use of Risperdal may be eligible to file a Risperdal lawsuit. For a free legal consult contact Wright & Schulte at yourlegalhelp.com or call 800-399-0795
Columbus, OH (PRWEB) April 06, 2014
Wright & Schulte LLC, an experienced law firm representing clients in Risperdal lawsuits, notes that a new study has linked use of the atypical antipsychotic medication to gynecomastia, or male breast growth. The release of the study, which was presented in March at the 2014 Annual Meeting of the American Association for Geriatric Psychiatry, comes as scores of Risperdal lawsuits alleging the use of the medication caused gynecomastia in boys and men continue to move forward in a mass tort litigation underway in Pennsylvania state court.
The new study looked at data from mental health insurance claims for more than 1 million men between the ages of 45 and 80. Nearly 8,300 of these subjects were reported to have gynecomastia, a condition marked by swollen and painful breast tissue, and sometimes a discharge from the nipple. Men who were taking Risperdal or Invega (which contains an active metabolite of the active ingredient in Risperdal) were 69% more likely to develop breast growth than those who took Seroquel or Zyprexa.
While the study only looked at older men, its authors cautioned that Risperdal and Invega can also cause gynecomastia in boys, and recommended that alternative antipsychotics be considered for male patients of any age.
According to court documents, more than 350 Risperdal lawsuits have been filed against Johnson & Johnson and its Janssen Pharmaceuticals unit in a mass tort proceeding underway in the Philadelphia Court of Common Pleas in Pennsylvania, all of which allege use of the medication caused patients to suffer serious side effects, including gynecomastia. Bloomberg News reported in October 2012 that Johnson & Johnson reached undisclosed settlements in five Risperdal gynecomastia claims filed in the Pennsylvania litigation just before the cases went to trial. Since then, court records indicate that some 80 Risperdal gynecomastia claims have been settled, though dozens remain unresolved and filings continue. (In Re: Risperdal Litigation, Case ID. 100300296)
This past November, Johnson & Johnson and Janssen reached a settlement with the U.S. Department of Justice in which they agreed to pay $2.2 billion to resolve criminal and civil charges involving improper off-label marketing of Risperdal and other drugs. Among other thing, federal prosecutors had charged that Risperdal was improperly marketed for use in children before it was approved for such uses in 2006. The government had also charged that the companies marketed Risperdal as a treatment for elderly dementia patients, an indication for which it has not received regulatory approval. Finally, Johnson & Johnson and Janssen were accused of concealing Risperdal side effects, including the risk of male breast growth.
Victims of gynecomastia allegedly associated with the use of Risperdal may be eligible to file their own Risperdal lawsuit. To learn more, or to arrange for a free legal consultation with an attorney at Wright & Schulte LLC, please visit yourlegalhelp.com, or call 1-800-399-0795.
About Wright & Schulte LLC
Wright & Schulte LLC, an experienced personal injury firm, is dedicated to the belief that America's legal system should work for the people. Every day, the attorneys of Wright & Schulte LLC stand up for the rights of people who have been injured or wronged and fight tirelessly to ensure that even the world's most powerful corporations take responsibility for their actions. If you're looking for a law firm that will guarantee the aggressive and personal representation you deserve, please do not hesitate to contact Wright & Schulte LLC today. Free Risperdal lawsuit case evaluations are available through yourlegalhelp.com or by calling 1-800-399-0795.
Contact:
Wright & Schulte LLC
812 East National Road
Vandalia, Ohio 45377
1-800-399-0795
http://www.yourlegalhelp.com
http://www.facebook.com
http://www.twitter.com
[http://www.adverseevents.com/monitor/2014/03/18/risperidone-linked-to-higher-rates-of-gynecomastia-compared-to-other-antipsychotics/, Adverse Events, March 18, 2014]
[http://www.Bloomberg.com/news/2012-10-04/johnson-johnson-agrees-to-settle-five-rispersal-suits.html, Bloomberg News, October 10, 2012]
[http://www.justice.gov/opa/pr/2013/November/13-ag-1170.html?source=email_rt_mc_body&app=n, DOJ, November 4, 2013]