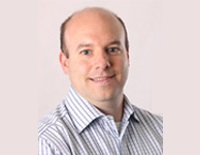 ... to make business with Borroughs an easier and more enjoyable process.
Kalamazoo, MI (PRWEB) April 02, 2014
Borroughs Corporation, a leader in the manufacturing of steel storage products, today announced the promotion of key personnel to strengthen the company's business strategies and sales initiatives.
Zachary Sweetland was appointed Vice President of Sales, transitioning into this position from his previous role as Business Development Director. Zac hails from Kalamazoo, Michigan and attended Hamilton College in New York.
Over the past 15 years, Sweetland has had a major impact on Borroughs. Beginning his career with Borroughs Corporation at the customer service desk, he then transitioned into the Midwest Regional Manager and continued to advance within Borroughs. Over the past several years he has managed relationships with some of Borroughs' largest clients, worked extensively with large distribution projects within the ecommerce sector, and provided inroads to new markets. His involvement with the corporation's success demonstrates his capacity to communicate well and make good decisions for the business.
Zac's initial focus will be on supporting customers and dealers with clear communication towards the company's future. In addition, Zac hopes to make business with Borroughs an "Easier and more enjoyable process."
About Borroughs Corporation
Established in 1938, Borroughs has been building top-quality shelving systems for seventy-five years. Our focus on producing "A" grade shelving products has given us the expertise to provide systems ranging from a small back room storage requirement to high-rise and multi-level systems found in today's distribution and fulfillment centers. Borroughs' experience is a major benefit which adds significant value. When dealing with huge projects, diverse requirements and critical situations, there is no substitute for experience.