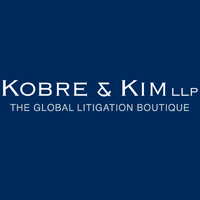 New York, NY (PRWEB) April 03, 2014
In an order issued Monday, March 31, Judge Gardephe of the U.S. District Court for the Southern District of New York dismissed claims against Kobre & Kim LLP client Rebekah Brooks, the United Kingdom-based former Chief Executive Officer of News International, News Corp., and several other top executives in a securities class action alleging they defrauded U.S. shareholders by concealing an extensive hacking scandal.
In particular, Judge Gardephe found that the court lacked personal jurisdiction over Ms. Brooks, who is from the United Kingdom, and that there was insufficient evidence to establish that Brooks knew that her statements would be relied upon by U.S. investors.
The Court granted plaintiffs until April 30, 2014 to file an amended complaint.
The case is Wilder vs. News Corporation et al., case number 1:11-cv-04947, in the U.S. District Court for the Southern District of New York.
About Kobre & Kim LLP
Kobre & Kim LLP is a conflict-free international law firm focused exclusively on litigation, arbitration, and investigations. Operating out of offices in New York, London, Hong Kong, Cayman Islands, British Virgin Islands, Miami and Washington DC, Kobre & Kim LLP is a premier firm for international disputes.
Kobre & Kim LLP maintains one of the largest U.S. law litigation groups based in London, along with a substantial conflict-free English litigation and arbitration practice headed by three English Queen's Counsel.
For more information visit: http://www.kobrekim.com