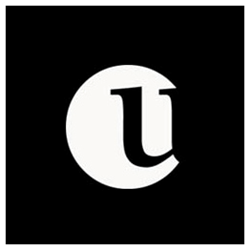 Miami, FL (PRWEB) April 03, 2014
In comparison with other skin care providers, CLARINS believes in plant-based beauty. They base their products on the observation of biomimicry [the copy of life] in nature to create plant-derived products with innovative performances.
Skin is the body's largest organ and what is used on the skin ends up in the body. That is why it is important to be aware of the harmful chemicals in most skin care products and instead choose plant-based options.
Because CLARINS products are free of harsh chemicals that are harmful for the skin; they are an excellent option for sensitive and irritated skin, providing anti-inflammatory relief and great coverage that will stay on all day. Their products won't clog pores and are free of harmful ingredients.
CLARINS works with botanists in their search for the most active plants to make the most effective skin care that is free of harmful chemicals. Each Clarins product is formulated to remain stable, easy to use, and fragrant.
Miami day spa salon U Style now announces they are now offering a range of CLARINS skin care products to meet their reputation of providing the highest quality organic products with the highest standards of care. The products offered include: Cleansers, Toners, Moisturizers, Anti-aging products, Serums, products specially formulated for eyes, lips, and neck, exfoliators, masks, and even rebalancing oils. Experience the range of organic skincare products from CLARINS offered at Miami hair salons' U Style.
About U Style Salon:
Known for being one of the best hair salons in Miami, U Style Day Spa Salon offers a number of beauty services including hair treatments, mani/pedi, massages, and even spray tanning.
As the growing day spa salon continues to expand in business, their services available are expanding as well. For brides looking for an elegant, original hair style for their big day, U Style is the bridal Miami choice.
The staff at U Style is comprised of highly-skilled, industry professionals in the areas of nail technicians, stylists, and aestheticians. Plus, for women seeking a ravishing cosmetic look, U Style is the Miami beauty preferred choice.
In addition to their multitude of professional services, U Style is the one-stop-shop for popular, high-end hair and skin products including Rene Furterer, Seri Expert, Moroccan Oil, CLARINS Skin Care, and CLARINS Make-up.
For more information about services and products U Style has to offer, or to schedule a free conditioning treatment, contact their hair salon Miami office today by calling (305) 933-3341 or visiting http://www.ustylesalon.com/.