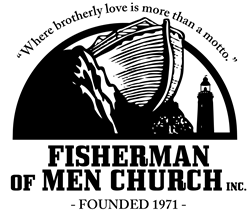 Washington, DC (PRWEB) April 03, 2014
Bishop Clarence Groover Sr., pastor and founder of the Fisherman of Men Church (FOMC) and his congregation will celebrate newly installed solar energy panels and its newly renovated church facility on Saturday, April 5, 2014 at 3:00 pm with a ribbon cutting ceremony followed by a 6:30 pm celebration service. It will be a grand event with guest speaker Apostle Robert Sanders of Buffalo, NY. The service will be held at the Fisherman of Men Church 3641 Georgia Avenue, N.W., Washington, D.C. http://www.fishermanofmenchurch.org. FOMC is known for overcoming a historic landmark nomination of the building that failed largely due to the FOMC's opposition.
The Fisherman of Men Church is a mainstay institution based in the heart of metropolitan Washington, D.C. for over 44 years, and faithfully serves the spiritual needs of an expanding and changing Petworth community. Located in the former York Movie Theater Building erected in the early 1900s, FOMC, with the dedication and energetic support of its congregation, has executed its multi-year plan of extensive renovation and modernization of its physical structure and amenities over the last decade, with emphasis on its interior as well as continuous improvement efforts to enhance its presence along the Georgia Avenue corridor through upgrades of its exterior to include "SOLAR ENERGY". A 65KW Solar Photovoltaic Electric System was constructed to produce all of the electricity for the church and power for other customers. The carbon footprint for the church will be reduced over the life of the system by 1,280 tons of CO2. This is equivalent to planting 29,824 trees!
"Since 2000, The Fisherman of Men Church has been making significant changes to the interior and façade of the church. I am delighted to report that after more than a decade of renovations, the church has finally moved into its final stage," says Bishop Groover. The church started in the living room of Bishop Groover's home in 1969 and now we are centrally located in an international community in Washington, DC where it today stands as an icon in proximity and purpose of other leading institutions, including Howard University, Georgetown University and the White House that serve the needs of mankind in the U.S. and throughout the world. The church has grown many folds over the years and continues to attract members of many nationalities and ethnic diversity.
Bishop Clarence Groover Sr. and his congregation are still celebrating a great victory since the D.C. Historic Preservation Review Board's announcement in November 2012 of its decision to deny the request by the Advisory Neighborhood Commission 1A to grant historic status. Church members opposed the request and argued that the building, which is located at Quebec Place and Georgia Avenue, has no historic value. (View on WashigntonPost.com) The church since then has installed tree-like decorative features in its arched areas, aluminum canopy, high definition monitors and much more.
Don't miss April 5, 2014 as Bishop Clarence Groover and the Fisherman of Men Church celebrate a new beginning.