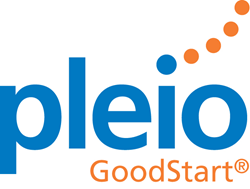 Tampa Bay, FL (PRWEB) April 03, 2014
Pleio Health Support Systems released new data from its GoodStart adherence program for hypertensive patients. The analysis was conducted on patients with hypertension who participated in their pharmacy's GoodStart adherence program between 2010 and 2013 and received at least two live follow-up calls and customized GoodStart Minute™ health messages for up to 21 days. Compared to a similar control group, 41% more patients achieved a PDC (Proportion of Days Covered) medication adherence rate of at least 80% which is the threshold for patients to be considered highly adherent to their medications.
"The data demonstrated that targeting appropriate patients and engaging them in a series of live phone discussions, accompanied by strategically timed virtual touches like customized SMS or IVR messages, holds the potential for helping health plans meet and even surpass CMS PDC goals," says Pleio Chief Medical Officer, Dr. Bram Greenberg.
The intervention group consisted of patients who received at least two live calls from the GoodStart program. The control group consisted of patients who had no contact with the GoodStart program and who contemporaneously picked up a prescription in a participating chain. The groups were matched in age, gender and geography.
About Pleio Health Support Systems, Inc.
Pleio brings people together to develop and promote the world's best solutions to the biggest challenge of medicine: medication adherence. Pleio GoodStart® is a registered trademark of Pleio Health Support Systems, Inc.