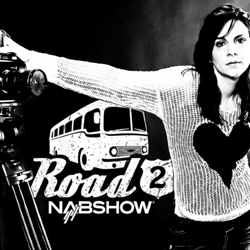 Working with Billy Ray is a dream. I've never worked with anyone more appreciative or gracious.
Los Angeles, California (PRWEB) April 02, 2014
"Hope is Just Ahead" was written by Cyrus and features legendary singer Dionne Warwick. Cyrus wrote the song following the Columbine tragedy, but it wasn't until recently that it found its footing. "With Dionne joining in on the song, immediately, it took on a whole new life. For me, as a singer/songwriter, to hear Dionne Warwick putting her soul and heart and realism into the song – it moved me," said Cyrus. "When you see her in person you can feel it and see it."
Cyrus adds, "Going into the video I was unsure of a lot of things, but the one thing I was sure of was my director [Jenn Page]. I just knew I could trust her. One step led to another and as we progressed in the relationship of the video it became obvious there was a synchronicity there, a synergy of our creative process that just really blended together and the vision became clear."
Page and Cyrus agreed that the video needed to honor the message of hope in the song. "Billy Ray's belief in the song's purpose was so infectious I felt inspired to create a powerful message of hope. If this video can touch one life and make one positive change in the world, then the video will fulfill it's purpose," said Page.
Page has a variety of projects on the slate heading into the summer, including three feature films in development as a director/producer – one of which is a partnership with Cyrus. "Working with Billy Ray is a dream. I've never worked with anyone more appreciative or gracious," says Page. "In the past couple of years, I've been blessed with great directing opportunities, including four feature films. However, none of those projects have reached as close to my heart as 'Hope is Just Ahead', simply because of the message and the team involved."
Page is also a semi-finalist director on the highly anticipated reality television show, The Reel Deal, which promises to redefine consumption of binge-worthy entertainment through a forward-thinking multi-platform style.
Join Billy Ray Cyrus and Jenn Page at 6 PDT tonight on Twitter for a country music chat, in celebration of the music video premiere. Use #CMChat to join the conversation.
Follow Jenn Page on Twitter (@TheJennPage) and Facebook (facebook.com/jennpagefilmmaker). She is represented by Barry Krost and Matt Prater at Barry Krost Management.