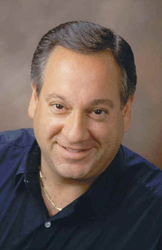 Unlimited Everything is a great new plan and price for pre-paid customers says Technology Industry Analyst Jeff Kagan.
Atlanta, GA (PRWEB) April 02, 2014
C Spire is getting more competitive with two new offers. One is a new, lower priced $65 unlimited plan, and two is an offer to pay ETF for customers who switch to them, says Fierce Wireless, March 26 and April 1.
Industry analyst Jeff Kagan offers comment.
C Spire is a regional wireless carrier with headquarters in Mississippi and who cover states in the southeastern USA. They are offering new plans to help customers switch to them more quickly and easily
C Spire announced on Facebook they will launch a brand new, $65 monthly Unlimited plan called "Unlimited Everything". This includes unlimitged voice, text, Web, music, video and picture messaging. Unlimited Everything will launch April 7.
Unlimited Everything includes C Spire PERCS discount and reward offering, and free international text messaging to 140 countries.
This is a non-contract plan. Customers either pay for their phone or have it on a separate installment plan.
"This is the direction a growing segment in the wireless industry is heading. We see wireless carriers of all sizes, large and small, national and regional, all now starting to offer separate pre-paid services from the purchase of the phone itself," says Tech analyst Jeff Kagan.
In addition, C Spire is offering to pay the early termination fees or ETF for customers who switch to them. This seems to be an innovative approach that should prove successful for them.
"This shows C Spire is thinking about how to remove all obstacles between new customers switching them now rather than waiting. This kind of plan is brand new, but seems to be very successful. This kind of move will keep C Spire very competitive in the changing wireless marketplace," says wireless analyst Kagan.
About Jeff Kagan
Jeff Kagan is a Technology Industry Analyst, consultant and columnist. He is regularly quoted by the media and shares his opinion in many ways over 25 years.
He offers comment to reporters and journalists on wireless, telecom, Internet, cable television, IPTV and other tech news stories.
Kagan is also known as a Tech Analyst, Wireless Analyst, Telecom Analyst and Principal Analyst.
Reporters: Jeff Kagan sends comments by email to reporters and the media. If you would like to be added to this email list please send request by email.
Clients: Contact Jeff Kagan to discuss briefing him or becoming a consulting client.
Contact: Jeff Kagan by email at jeff(at)jeffKAGAN(dot)com or by phone at 770-579-5810.
Visit his website: at jeffKAGAN.com to learn more and for disclosures.
Twitter: Follow him at @jeffkagan