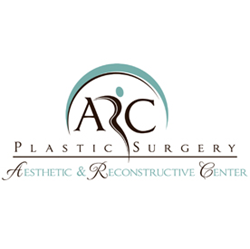 Miami, FL (PRWEB) April 04, 2014
ARC Plastic Surgery, a plastic surgery facility in Miami announces their new procedure - Mammoplasty, also known as a breast reduction, which is the process of removing some tissue and skin from the breasts to reshape and reduce the overall size of the breasts. Mammoplasty can also be performed to make the area of dark skin surrounding the areola smaller.
A normal breast reduction procedure is performed by first making an incision on the breast. After removing excess tissue and skin, the incision is closed with sutures. In some cases the areola can be repositioned to a more natural position on the breast.
Sometimes liposuction can be used in addition to a reduction mammoplasty for greater chances in achieving the desired shape of the breasts. Results with the addition of liposuction may be acceptable for women in need of significant reduction who do not want a large amount of scarring or loss of sensation.
Large, heavy breasts can cause back and neck pain, skin irritation from the tug on bra straps, and even posture problems. The constant pull of heavy breasts on bra straps can cause painful indentations on a woman's shoulders. Breast reduction surgery can eliminate these problems.
A successful breast reduction surgery will relieve or reduce pain in the upper back, neck, and shoulders. It might also increase a woman's ability to participate in physical activities and promote a more positive self-image. The size and shape of the breasts and how much reduction is desired are factors that will be discussed in the initial consultation with Dr. White. He will help patients determine the most effective technique they would like to use for their own procedure.
About ARC Plastic Surgery:
Miami Plastic surgeon specialist Dr. Jeremy White is trained in reconstructive procedures of the entire body, as well as otolaryngology (cosmetic and reconstructive challenges in the head and neck).
With his vast experience within the surgical industry, Dr. White has treated patients all over the world, receiving numerous awards for his work. However, aside from being honored, Dr. White's real success comes from achieving and exceeding his patient's requests, while at the same time minimizing their recovery time.
Over the years, Dr. White has completed a number of successful surgical body procedures including (but not limited to): tummy tucks, arm lifts, buttocks lifts, thigh lifts, liposuction, and breast enhancements / reductions.
In addition to body enhancements, Dr. White is also a cosmetic surgeon expert when it comes to facelifts, neck lifts, facial fillers, chin implants, eye lid surgery, and nose jobs.
Before any surgical procedure is scheduled, the humble plastic surgery Miami surgeon ensures each patient is provided with counseling and advice pertaining to their specific personal physical goals.
To schedule a consultation, or inquire about the different surgical procedures ARC Plastic Surgery offers, call (305) 501-2000 or visit http://www.arcplasticsurgeons.com/.