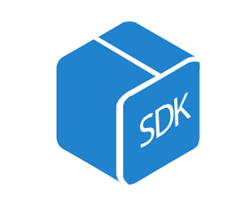 "We're very pleased to see MobileAppTracking delivering an SDK for Windows to help developers measure the effectiveness of their app advertising with actionable campaign performance data."
San Francisco, CA (PRWEB) April 03, 2014
MobileAppTracking,the industry's leader in attribution analytics, is excited to announce the release of its SDK for Windows during Microsoft's annual Build conference this week.
The MobileAppTracking (MAT) SDK for Windows empowers a growing community of developers to improve advertising performance with more granular attribution data. With this SDK, Windows developers can measure application installs (user's first app open) as well as a multitude of in-app events. The MAT SDK for Windows is provided in the form of a single DLL file that developers simply include in their project and is compatible with all devices running Windows Phone 8, Windows 8 and in the coming weeks Windows 8.1.
"The Windows ecosystem offers developers a global network of innovative companies working to make app creation, monetization and analytics as easy as possible," said Jean-Christophe Cimetiere, Director of Partner Developer Marketing, Microsoft Corp. "We're very pleased to see MobileAppTracking delivering an SDK for Windows to help developers measure the effectiveness of their app advertising with actionable campaign performance data," he continued."
This new SDK release represents another step toward MobileAppTracking's goal of bringing unbiased attribution analytics to mobile app developers the world over, so they can gain actionable insight to more efficiently optimize their advertising campaigns.
"We are excited to work with Microsoft to offer an SDK for Windows that helps developers harness the growing Windows eco-system, says Peter Hamilton, Chief Executive Officer, MobileAppTracking. "We see a growing need across brands and advertisers to establish themselves on the Windows platform and offering a cross-platform SDK will help developers propel revenue growth."
Features of the SDK include:
Event measurement. By measuring a wide variety of in-app events, or at least those that are the most meaningful to driving business results, developers can more efficiently optimize both the functionality of their app and their advertising strategies. Measuring in-app events and understanding how users interact with their app directly impacts their ability to build effective and ROI positive advertising campaigns by enabling them to compare retention, engagement and LTV to advertising costs.
Ease of implementation. The SDK implementation is quick and painless with no complex configuration required. Developers can get it up and running in just a few minutes and immediately begin measuring the performance of advertising campaigns for apps in the Microsoft Store.
Extensive documentation. The MobileAppTracking support forum includes over 100 pages of high-quality technical documentation. In addition to help files, the documentation includes detailed walkthroughs for use cases provided with the SDK.
"We just implemented the MobileAppTracking SDK for Windows into our Magic Puzzles app. Using the simple Quick Start guide, the MobileAppTracking SDK was measuring our events in less than a day." said Anna Nikolaeva, Marketing Manager, Ximad.
The MobileAppTracking SDK for Windows is now available for download within your MobileAppTracking account https://platform.mobileapptracking.com/#!/login.
Supporting Resources

About MobileAppTracking
MobileAppTracking.com (MAT), is one central, unbiased platform for mobile app marketers to attribute app installs, in-app engagement, and purchases back to marketing sources (such as social networks, publishers, and mobile ad networks). MAT is integrated with over 400 major ad networks and publishers along with Google and Twitter. It has been named the 63rd fastest growing company by Inc 500, backed by Accel Partners with Rich Wong, and has more than 150 employees across five offices worldwide, with headquarters in Seattle, WA. Learn more about the product at http://mobileapptracking.com or the company at http://www.hasoffers.com/about.