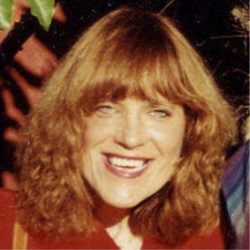 Abuse is a serious matter, be it verbal, emotional, or physical abuse.
San Diego, California (PRWEB) April 08, 2014
During her 27 years of practice as a licensed clinical psychologist, Dr. Joanne Wendt has worked with many clients who are experiencing verbal and emotional abuse but are unaware that their partner may be abusive. Dr. Wendt believes it's important to address issues of abuse immediately. Verbal abuse can cause permanent damage to the victim and can also quickly escalate into physical harm.
To help identify an abusive partner, Dr. Wendt has released the following suggestions. She cautions that any reader who feels he or she may be involved in an abusive relationship should seek professional help, talk to a local women's shelter, speak with clergy, and get educated. These tips are helpful in understanding the signs of abuse, but ultimately the victim should seek assistance ASAP.
1. Identify if your partner's behavior demonstrates a general lack of respect. People who can't respect you are unlikely to treat you well, and although they claim their behavior might be joking, this is often an excuse to disguise insulting and degrading comments. These are a few common signs of a disrespectful partner: ridicule or insults that a partner claims are jokes; ridicule of beliefs, religion, race, heritage, or class; the silent treatment; ignorance of your feelings; criticism, name calling, or yelling; public and private humiliation; hearing without listening to you.
2. Take note of violent tendencies. Although these violent behaviors may not be directed at you, violence toward a favorite pet, child, or object is a sign of abuse. Other violent signs include road rage, breaking furniture or appliances, unpredictable mood swings, and threats to you or your family. An abuser will often seem energized by fighting. Physical and emotional abuse are closely linked, and someone who is outwardly violent may find it easier to hurt you emotionally.
3. Beware of behaviors that turn the blame on you. A manipulative partner will make you feel like you're to blame, even for his or her mistakes, and will blame you for wrongs you haven't committed. For example, an abusive person will twist your words; complain about your "poor" treatment of him or her; accuse you of imagined affairs; question your motives, actions, and competence. An abuser will frequently say things, only later to deny these statements and accuse you of misunderstanding.
4. Identify major red flags that indicate your situation is critical. These red flags include a reluctance to express your opinions; doubting your memory, judgment, or abilities; feeling vulnerable or insecure; depression; feeling trapped, powerless, or afraid. These red flags indicate the relationship is extremely unhealthy, and Dr. Wendt recommends seeking help ASAP.
"Abuse is a serious matter, be it verbal, emotional, or physical abuse," Dr. Wendt states. "If your partner is abusive, don't expect him or her to change. Seek the resources you need to get help and break free of this destructive situation." Additional resources for personal growth, empowerment, and healing emotional pain can be found on the I Recommend portion of Dr. Wendt's website.
About Joanne J. Wendt, Ph.D.
Dr. Wendt is a Clinical Psychologist who for 27 years has been helping individuals, couples, and families find peace and harmony in a respectful and caring atmosphere. She specializes in relationship issues, depression, and anxiety. Dr. Wendt's goal is to help her clients discover the strength within them to achieve their highest possible potential. Her approach to the therapeutic setting is one of optimism and great respect for an individual's readiness to meet difficult challenges and gain a greater understanding of who he/she aspires to be. Visit her online at http://drjoannewendt.com.