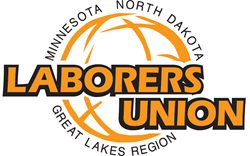 A well-built pipeline is the safest way to move oil and gas.
St. Paul, MN (PRWEB) April 02, 2014
A large contingent of skilled construction workers from the Upper Midwest said today they will call on utility regulators to approve proposed upgrades to the state's pipeline system. Members of the Laborers International Union of America (LiUNA) will attend the Minnesota Public Utilities Commission meeting on Thursday April, 3. At issue is the future of the state's pipeline system that transports oil and natural gas from Canada and North Dakota. The Public Utilities Commission will entertain comments regarding the Certificate of Need for one of several projects that are designed to relieve congestion on the pipeline system.
Dan Olson, International Representative of Laborers International Union of America (LiUNA), said the decision to approve these improvements is an easy one. "It should be an open and shut case," he said. "A well-built pipeline is the safest way to move oil and gas."
Olson says that the issue at hand isn't about drilling oil. It is about how the oil is transported. "The oil is flowing. There is a misconception among opponents of this that if the pipelines are neglected the oil will stay in the ground. That is not the case. We are going to the meeting to share our expertise that using a pipeline to transport this oil is safer and better for the environment than using rail or truck," he said.
Laborers have helped construct pipelines in Minnesota for more than 50 years. That experience has helped union workers realize that increasing the capacity and flow of the pipelines in the state makes the most sense. "Pipeline workers are the ones getting lost in the shuffle here. Their livelihood is at stake. It's a job that pays a family-supporting wage," said Olson. "Expansion of pipelines helps save our state's infrastructure by keeping fewer trains and trucks on our rails and roads. Supporting pipeline use is just one way our membership is committed to being good stewards to the environment."
Skilled-trade workers have shown their commitment to safe and ethical work within environmental arenas in the following ways:
-Installation of scrubbers for coal-fired power plants to remove mercury and other toxins 
-The safe containment and removal of asbestos, lead, and bio-toxins (including anthrax)
-Developed the first accredited training program and Federal apprenticeship standard for home energy efficiency retrofits
-Installed and perform maintenance on utility-scale wind and solar power generators.
Olson, who lives in a region with several pipelines, says he has seen the positive impact they have on labor workers. "Upgrades to the pipeline system enhance safety and positively promote environmental best practices," he said. "Our workers are just as dedicated to the environment as those opposing everything associated with this matter. The difference is, we've been doing the work and putting these pipelines together for years. We know they are safe and we know they are the best option for all involved."
Oil has been transported through Minnesota since 1982 with very few problems. Olson said he believes that the issue at the meeting shouldn't be about oil versus jobs. It should be about educating the Public Utilities Commission and oil opponents that pipelines just don't put skilled laborers to work, they have a positive impact that reaches out much further.
"When workers work on pipelines, area hotels and restaurants see an increase in business," he said. "Pipelines, in our opinion are the safest way to do this. Safety is the top priority. It is because of the knowledge and expertise of our workers that these pipelines have been proven to be the best option to transport the oil that eventually comes back to us in the form of gas for our cars and hundreds of other products we all use every day."
Laborers at Public Utilities Commission Meeting at a Glance:
What: Members of LiUNA will attend and speak at the Minnesota Public Utilities Commission Meeting to express their support in enhancements to pipeline expansion.
When: Thursday, April 3, 2014. 3 p.m.
Where: Public Utilities Commission Meeting, 121 7th Place E. Suite 350, St. Paul, MN 55101
About LiUNA:
Chartered in 1968 by the Laborers International Union of North America, LiUNA, the Laborers District Council of MN and ND and its five affiliated Local Unions represent about 12,000 workers in Minnesota, North Dakota and Northwestern Wisconsin. For more information check out their website or Facebook page http://www.minnesotalaborers.org or http://www.facebook.com/MinnesotaLaborers