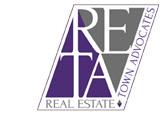 Rumson, NJ (PRWEB) April 04, 2014
Allan Dalton, once ranked by the National Association of REALTORS® (REALTOR Magazine) as one of America's most influential thought leaders and widely-credited (while serving as both President of Move, Inc.'s real estate division and CEO of Realtor.com) for reversing the financial fortunes of the industry's real estate website has, along with Larry Vecchio, broker/owner of Better Homes VRI Realty, announced today a new community-centric business model that will uniquely capture and promulgate visually, vocally and virtually the greater essence of a large segment of North America's towns and cities.
Dalton, President of HomesIn.com, Chief Co-Founder of The Real Estate Town Advocates℠, the progenitor of the Town and CityViews℠ Marketing System, and Chief Strategy Officer for HouseFax.com (responsible for the co-development of the National marketing systems for four national real estate brands), enthused, "The real estate industry and, specifically, highly-skilled real estate marketing professionals (significantly aided by sites like Realtor.com, Zillow, Trulia, and the advent of IDX) presently perform the task of marketing individual properties in a highly effective manner. The more forward-thinking professionals, however, are now looking to differentiate themselves by distinguishing the towns and cities where they do business in a more celebrated and pronounced fashion.
Such professionals have surmised that, just as they compete against other real estate professionals (and as their properties must compete with other properties on the market), so too, every town and city in North America is also involved in an unmistakable competition for a finite number of real estate consumers. Their real estate experience has also informed them that many, if not most, consumers have to first resolve their town or city choice before moving on and deciding upon a particular residence. Moreover, the research behind TownandCityViews.com's business model also revealed that consumers, when considering where they may live for several years, are more than willing to devote several minutes regarding their all-important lifestyle decision.
This never-ending territorial-based competition is not limited to the prototypical small towns and cities across the housing spectrum, but is also a challenge confronting even America's most celebrated city, New York, as recently conveyed by former Mayor, Mr. Bloomberg, "The greatest threat to the future prosperity of New York City is London."
Of note, most small towns and cities do not have either the budget or wherewithal to launch an 'I Love New York' type campaign and, accordingly, will welcome the efforts of a local and knowledgeable real estate professional who works, along with our technological and marketing teams, to develop their version of why others will also love their town – or small city."
Vecchio added, "Because our business model only permits us to select one real estate professional to exclusively be involved in the exciting process of celebrating select towns or cities across numerous markets, it compels us to only choose real estate professionals who are willing to perform the following: To provide for both our Town and CityView℠ productions, as well as for their exclusively hosted local websites, a portion of the necessary relevant content: the appropriate mixture of community-related Images, local commentary, and other relevant content that offers both prospective buyers, relocation companies, and local residents alike, a more fulsome and lifestyle-oriented rendering than currently exists."
In exchange for enthusiastically assuming these community-based, trusted adviser roles, those selected will get to individually host our HomesIn.com websites where they will also be exclusively featured.
Each TownView℠ or CityView℠ production, (in addition to being promoted on our exclusive YouTube channel) and along with targeted email marketing to relevant niche audiences) will also be showcased on each Real Estate Town Advocate's℠ personal real estate and community-hosted website.
Gee Dunsten, past President of the National Association of REALTORS'® illustrious CRS Network and a Real Estate Town Advocate℠ himself for Ocean City, Maryland, after being featured in that market's CityView℠ production commented, "When my CityView℠ was introduced to both local citizens and elected public officials, the positive response was unlike anything I've encountered in over thirty years of personal real estate brokerage."
Julie Vanderblue, an equally prominent REALTOR® in Fairfield, Connecticut and proud member of the Women's Council of REALTORS® (who was also part of the Town and CityView℠ pilot program), experienced an equal level of local fanfare when she introduced her TownView℠ of Fairfield to local residents, businesses, and, especially, out of state buyers.
"The consensus in my community was that nobody before had ever captured and showcased our town of Fairfield in as comprehensive and touching a way as my TownView℠ of Fairfield does."
Vanderblue went on to say, "I am beginning to learn the difference between web-based programs that market all properties and all REALTORS® and this program which selectively and exclusively markets only one of us for towns or cities. The difference is in the unmatched emotional reaction that the Fairfield TownView℠ generated among local residents who are willing to express their love for where they call home than even for their local real estate professional. TownView℠ works on the Principle of Reciprocity – the more positive I make the view of the town, the more positive the town will make the view of me."
Vecchio ended by cautioning prospective Real Estate Town Advocates℠ with the following, "We are selecting individuals who are able to distinguish between marketing to the community – versus marketing for the community. This is because everybody in a community can contribute to the overall fabric of the community but there's only one person in town who can best market the community's overall lifestyle value – and these are the caliber of real estate professionals that towns and cities will enthusiastically embrace – and increasingly turn to."
If your town or city does not, as yet, have a TownView℠ or CityView℠ and you would like to learn how you and your towns or city can be exclusively featured online, feel free to contact Towns and CityViews℠ via email: info(at)townandcityviews(dot)com or call 800-991-0305.