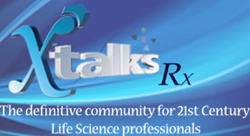 Toronto, Canada (PRWEB) April 03, 2014
Epigenetic researchers face a number of challenges in methylation studies related to breadth, depth, throughput and more. Built on Roche NimbleGen's proprietary probe design and manufacturing technologies, the SeqCap Epi Enrichment System will enable you to overcome these challenges.
The presenters, Dr. Daniel Burgess, Group Leader for Sequence Capture at Roche NimbleGen, and Dr. Nathan Springer, Professor at University of Minnesota, will discuss how innovative probe design combined with a unique workflow provides a clearer picture than any other system currently available of the epigenomic variation in samples. See how you can discover differential methylation efficiently, with custom designs over target selection, lower sample input, higher information retention, and the abilities to capture both strands, detect complex or rare methylation events and reduce false positives.
Join the speakers as they share the rationale behind the development of this flexible targeted bisulfite sequencing tool and how it has been applied in methylation research.
To learn more about this event, visit: Discover Epigenomic Variation with a Flexible Targeted Bisulfite Sequencing Method
Xtalks, powered by Honeycomb Worldwide Inc., is a leading provider of educational webinars to the global Life Sciences community. Every year thousands of industry practitioners (from pharmaceutical & biotech companies, private & academic research institutions, healthcare centers, etc.) turn to Xtalks for access to quality content. Xtalks helps Life Science professionals stay current with industry developments, trends and regulations. Xtalks webinars also provide perspectives on key issues from top industry thought leaders and service providers.
To learn more about Xtalks, visit http://xtalks.com.
For information about hosting a webinar, visit http://xtalks.com/sponsorship.ashx.
Contact:
Michelle Tran
Tel: +1 (416) 977-6555 ext 352
Email: mtran(at)xtalks(dot)com