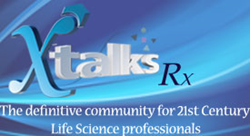 Toronto, Canada (PRWEB) April 07, 2014
This presentation reviews some of the elements that go into decision making for outsourcing pharmacovigilance work especially for off shore projects. The speaker, Angela Pitwood, Vice President at IPM Safety Services, will discuss the important elements that constitute successful pharmacovigilance outsourcing projects and describe how to "crack the code" of assuring themselves that the targeted return on investment can be achieved without sacrificing quality?
This presentation takes a step-by-step approach to review:

The perceptions of industry today with respect to pharmacovigilance
The expectations Sponsor companies have of what outsourcing is and what it is not
What are reasonable cost savings to expect
What are the important factors that allow companies to crack the elusive code to achieve cost effectiveness without compromising quality during a pharmacovigilance study?
At the conclusion of this workshop, participants should be able to:

Understand different outsourcing and off-shoring models and describe realistic expectations of both
Balance the need to find cost effective pharmacovigilance solutions with need to perform within regulatory mandates
Understand the keys to successful relationships with outsourcing partners and their staff
Provide internal stakeholders e.g. contracts groups or procurement staff with an understanding of the important quality elements that are required when outsourcing pharmacovigilance activities
To learn more about this event visit: Cracking the Code to Successfully Outsourcing Pharmacovigilance Activities.
Xtalks, powered by Honeycomb Worldwide Inc., is a leading provider of educational webinars to the global Life Sciences community. Every year thousands of industry practitioners (from pharmaceutical & biotech companies, private & academic research institutions, healthcare centers, etc.) turn to Xtalks for access to quality content. Xtalks helps Life Science professionals stay current with industry developments, trends and regulations. Xtalks webinars also provide perspectives on key issues from top industry thought leaders and service providers.
To learn more about Xtalks, visit http://xtalks.com.
For information about hosting a webinar, visit http://xtalks.com/sponsorship.ashx.
Contact:
Michelle Tran
Tel: +1 (416) 977-6555 ext 352
Email: mtran(at)xtalks(dot)com