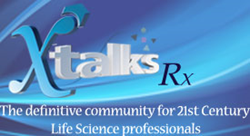 Toronto, Canada (PRWEB) April 08, 2014
Patient recruitment and retention strategies are not just big advertising campaigns--they vary by study criteria, patient population and therapeutic indication. The key to successful implementation starts with identifying what type of strategy your study needs.
Join speaker Donna Hanson, Director of Global Feasibility and Patient Recruitment at Advanced Clinical, for a discussion on:

How to assess your study to determine which strategies may be the most appropriate
How to support and collaborate with sites to optimize and maximize their enrollment and awareness efforts with non-traditional tools
What types of vendors to approach and how to assess various types of strategies
Key tenants of the operational approach to ensure your vendor supports
To learn more about this event, visit: How to Determine and Build an Effective Patient Recruitment and Retention Strategy.
Xtalks, powered by Honeycomb Worldwide Inc., is a leading provider of educational webinars to the global Life Sciences community. Every year, thousands of industry practitioners (from pharmaceutical & biotech companies, private & academic research institutions, healthcare centers, etc.) turn to Xtalks for access to quality content. Xtalks helps Life Science professionals stay current with industry developments, trends and regulations. Xtalks webinars also provide perspectives on key issues from top industry thought leaders and service providers.
To learn more about Xtalks, visit http://xtalks.com.
For information about hosting a webinar, visit http://xtalks.com/sponsorship.ashx.
Contact:
Michelle Tran
Tel: +1 (416) 977-6555 ext 352
Email: mtran(at)xtalks(dot)com