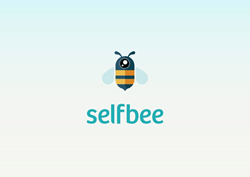 New York, NY (PRWEB) April 03, 2014
Available in mid April 2014, the mobile app Selfbee will offer an innovative and interactive platform for sharing and staying connected on iPhone devices. Selfbee is a new kind of social network that allows users to share their likes, experiences and personalities with others through selfies and fun creative selfie photo challenges.
Selfbee enables users to be themselves by snapping and categorizing personal photo moments of where they are, what they are doing, or something inspiring to share with the members of their "hive." These pictures serve as updates to keep their members hive clued in to whom they are in that specific moment with and the unique happenings of their lives, all the while inspiring others and growing their hive in the process.
While Selfbee is a tool for self-expression and individuality, it is also connects the globe through fun and collective daily Selfbee challenges. These challenges prompt users to create or capture distinct moments in their lives to share while allowing them to see what other participants of the challenges are capturing in return. In essence, users can challenge each other to see who has produced the most likes and generated the most buzz. Selfbee allows users to discover, compete in fun challenges with friends, and track their own growth and experiences while being a part of a global community like no other app can.
About Selbee
Selfbee is an app that aims to give people a new and better way to relate by providing them an avenue to share their experiences, stories and identities. Selfbee connects people worldwide through personal pictures and experiences with entertaining challenges with others. For more information on Selfbee, visit http://www.Selfbee.com. To connect on Facebook, visit facebook.com/Selfbee and Instagram via Instagram.com/Selfbee and Twitter via twitter.com/Selfbeeapp.
For media inquiries, contact:
Tamara York
Tamara York Public Relations, LLC
212.967.8300