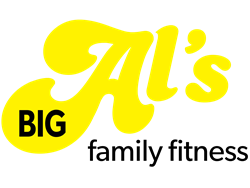 Amityville, NY (PRWEB) April 03, 2014
Beach Bum Tanning is the latest addition to Big Al's Family Fitness as they have opened a new tanning salon inside Big Al's Amityville location at 104 Merrick Road.
Beach Bum Tanning is one of the premier tanning and beauty salons in the tri-state area and offers high tech tanning beds and a wide selection of products that will help create a natural-looking tan for every skin tone. They have over 50 locations on the East Coast.
They will be open from 8 a.m. to midnight Monday through Thursday, 8 a.m. to 9 p.m. on Friday and 9 a.m. to 7 p.m. on Saturday and Sunday.
Big Al's Fitness members can receive special offers at the new Beach Bum Tanning salon. Memberships at Big Al's are available on a month-to-month or long-term basis and offer a huge savings when paid in full. Those who sign up can receive a complementary 30-day guest pass.
Big Al's Family Fitness in Amityville features state-of-the-art fitness equipment and countless amenities like a boxing gym, basketball courts, a cardio theater, juice bar and the new Beach Bum Tanning salon. Call Big Al's today to ask about a membership or a guest pass at 631-264-7114.
About the company:
Big Al's Family Fitness is a fitness facility centrally located in the heart of Amityville N.Y. The club itself has been in the Amityville community for more than 13 years. Their goal is to help the community live a long, happy and healthy lifestyle. They provide endless amenities to help aid in the fitness journeys of their members. Big Al's is non corporate in that they are less concerned with a profit and loss statement and more concerned with the overall well being of patrons. Their 40,000-square-foot gym has everything their customers could possibly need to get in shape and stay healthy. Check out everything Big Al's has to offer by visiting the website: http://www.bigalsfamilyfitness.com.