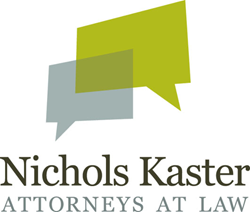 San Francisco, CA (PRWEB) April 03, 2014
On March 31 and April 1, 2014, two workers received awards in binding arbitration finding that they had been misclassified and ordering CashCall, Inc. to pay overtime and liquidated damages. Although CashCall classified both workers as exempt, the arbitrator found that they were legally entitled to overtime. Based on the testimony of the workers, the arbitrator ordered CashCall to pay overtime wages and other damages totaling $20,000 for the underwriter and $30,000 for the loan processor. The cases are filed in JAMS, and are JAMS Ref. Nos. 1200047422 and 1200047475.
Matthew Helland, attorney for the workers, commented: "The arbitrator correctly recognized that these CashCall employees should have been classified as non-exempt. We are pleased with the award of unpaid overtime wages." The awards permit Nichols Kaster to file a motion seeking its attorneys' fees and costs.
The employees are represented by Matthew Helland and Tony Atwal of Nichols Kaster, PLLP, which has offices in Minneapolis, Minnesota and San Francisco, California. Additional information is available here, or by contacting Nichols Kaster, PLLP toll-free at (877) 448-0492.