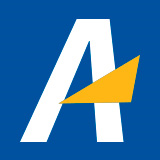 Amsterdam, NY (PRWEB) April 03, 2014
Amsterdam Printing has recently partnered with Restaurant.com to offer dining gift cards to customers placing new orders.
With a minimum purchase made with Amsterdam Printing, the customer will be emailed a Restaurant.com Gift Card to redeem for thousands of restaurants nationwide. The customer can spend as little as $125 to be qualified for a $25 Gift Card.
According to Tim Broadhead, President of Amsterdam Printing, "We are always looking for new ways to bring more value to our customers. Our partnership with Restaurant.com offers the customer something they can use and enjoy. The program is simple, and we hope our customers get as excited about it as we are. Treat yourself to dinner tonight."
______________________________________________________________________________________
About Amsterdam Printing®
Amsterdam, an affiliate of Taylor Corp., is a leading provider in promotional products and has been an industry leader for the past 115 years. Today Amsterdam is a leader in bringing innovative promotional products to market to help businesses creatively promote their company and retain their customers. Anything from personalized pens, pocket calendars, desk calendars and all types of promotional products have become the essentials of the Amsterdam product range. The company has changed significantly from its modest beginnings, but the underlying principles which have enabled continual growth and repeat business have not. The commitment to innovation and ultimate customer satisfaction are the driving forces which enable Amsterdam to keep ahead of the product trends. Customers can always be assured that they can find the most cutting-edge promotional products on the market to give to their customers. More than simply supplying a marketing pen and a promotional calendar, Amsterdam is providing today's company a means to connect with their customers and grow their businesses and help them build their own long-term success stories.
About Restaurant.com
Restaurant.com is the trusted and valued source connecting restaurants and diners nationwide. The company offers savings at thousands of restaurants nationwide with nearly 50,000 dining deals available every day. Restaurant.com brings people together to relax, converse and enjoy well-prepared and served meals at affordable prices. To date, Restaurant.com customers have saved more than $1 billion through the gift certificate program. Restaurant.com has operated since 1999 and is based in Arlington Heights, Ill.