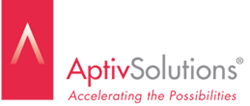 Reston, Virginia (PRWEB) April 03, 2014
Aptiv Solutions, a global biopharmaceutical and medical device development services company leading the design and implementation of innovative approaches that improve data quality, efficiency, and productivity of product development, will present emerging strategies for using adaptive trial designs to improve the success rate of drug development at ACI Smart Trials 2014 at the Kensington Close Hotel in London starting on April 9, 2014 at 11:30am.
Professor Andrew Grieve, SVP Clinical Research Methodology at Aptiv Solutions, will discuss:

how deficiencies in the design of Phase 2 dose-finding studies can undermine good drugs
how innovative adaptive trial design can overcome these deficiencies
how innovation in trial execution can overcome the operational challenges of running high-value sophisticated Phase 2 adaptive designs
The untenably high failure rate of clinical trials partially results from the rigid structure of traditional fixed design trials. For example, errant dose selection is a primary contributor to the 50% failure rate of large Phase 3 trials and numerous post-approval label changes. Inaccuracies in dose selection may be due to only two or three doses being tested in the majority of Phase II trials—far too few to accurately reveal often complex, non-linear dose–response relationships that are crucial to selecting the dosing regimen that ensures efficacy and minimizes side effects. Traditional, fixed trial designs require an infeasible level of investment to test the optimal number of doses, whereas adaptive trial designs provide the opportunity to test the optimal doses at significantly lower cost and within an accelerated timeline.
Earlier this year, Grieve and colleagues at Aptiv Solutions formed a dose-finding consortium with Novartis, Eli Lilly, and Janssen. His team is developing, with support from the consortium, the technology necessary to utilize adaptive designs in tandem with the MCP-Mod methodology, which the European Medicines Agency recently endorsed for improving the accuracy for dose-finding studies. The technology will be publicly available at the end of 2014.
Grieve recently co-authored a dossier on adaptive design strategies, specifically for dose-finding studies, that improve the value of early stage assets. This can be read at: http://www.aptivsolutions.com/addplan-df-landing-page/.
###
About Aptiv Solutions
Aptiv Solutions is a global development services company focused on enhancing clinical trial decision-making, efficiency and productivity for pharmaceutical, biotech and medical device sponsors. It is the only CRO to offer design, simulation and execution of adaptive clinical trials and a novel statistical sampling approach to risk-based monitoring. These services span the entire product development cycle from first in human through regulatory approval to post-marketing. Aptiv Solutions has more than 850 professionals in North America, Eastern and Western Europe, Israel and Japan. Learn more at http://www.aptivsolutions.com.