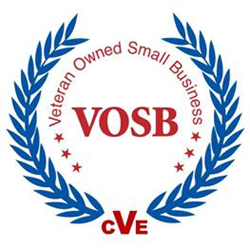 Fayetteville, GA (PRWEB) April 08, 2014
Synensis is now recognized as a Veteran Owned Small Business (VOSB). This certification is granted by the U.S. Department of Veterans Affairs (VA), Center for Veterans Enterprise.
The VOSB certification qualifies Synensis to participate in the Veterans First Contracting Program. Synensis may receive special dispensation in sole source contracts and set-asides issued by the VA. Annually, the VA spends more than $3 billion with eligible veteran owned small businesses.
"We are honored to earn this certification. We value our continuing partnership with the VA and share its commitment to provide safe, patient-centric care to our veterans," said Synensis President and CEO, Stephen M. Powell, MS.
Synensis is an experienced prime contractor for government healthcare programs. The company has worked with more than 200 government clients, including the Department of Defense (DoD) Patient Safety Program and Air Force Medical Operations Agency (AFMOA). Its more than 500 civilian healthcare clients include Catholic Health Partners, Duke University Health System, Texas Health Resources and other leading medical centers.
About Synensis:
Synensis was formed to create healthier organizations, improve the quality of healthcare around the world and help save thousands of lives each year. We provide the tools, knowledge, coaching and training to make every member of the healthcare team more effective. Together we transform healthcare systems to become safer places for patients and more satisfying workplaces for those who care for them.
Media Contact:
Richard Stone, MS, Chief Innovation Officer Phone (678) 369-6317
Email: rstone(at)synensishealth(dot)com Web: http://www.synensis.com Twitter: @SynensisHealth