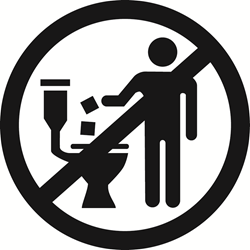 The industry gold standard is ISO certification and IPS Testing is proud to be recognized as an industry leader for providing full flushability testing services to wipes product manufacturers.
Appleton, WI (PRWEB) April 04, 2014
A testing laboratory that serves multiple industries across the United States and internationally, IPS Testing announced that it has achieved ISO 17025 accreditation for its flushability testing services.
This accreditation comes shortly after IPS Testing became the first independent lab in the U.S. and North America to offer all seven industry-initiated flushability tests under one roof.
With its state-of-the-art laboratory expansion and ISO certification, IPS Testing assesses wipes products according to the recently updated and streamlined Flushability Guidelines set forth by the Association of the Nonwoven Fabrics Industry (INDA) and its European Disposables and Nonwovens Association (EDANA) affiliate.
"While some companies complete their own internal product testing, no other lab in the world besides IPS has been certified by an independent third party and granted this ISO accreditation," said Chris Reitmeyer, IPS vice president. "The industry gold standard is ISO certification and IPS Testing is proud to be recognized as an industry leader for providing full flushability testing services to wipes product manufacturers."
On behalf of manufacturers, IPS Testing runs products through a series of custom-designed testing stations with the end goal of determining which wipes are truly flushable. Each station simulates the real-life flushing scenario from toilet bowl to drain-line through disintegration.
Currently the only independent laboratory in North America to offer all seven flushability assessments, IPS Testing is unique in that it provides the municipal sewage pump test. Other tests include drain-line clearance, disintegration, household pump, settling and biodegradation.
"As the flushable wipes market segment continues its rapid pace of growth, our goal is to offer manufacturers accurate test results at the most economical cost," Reitmeyer said.
The ISO accreditation was achieved by IPS Testing as the nonwovens industry takes a proactive approach and works together in educating the public on which wipes products are intended to be flushed and which are not.
"With these new protocols in place, the intent is to determine which wipes will properly pass through the waste and sewer systems and better educate consumers through a universal labeling system," Reitmeyer said. He added that eliminating future clogging problems is a main goal.
If a product fails any test within the seven-step flushability assessments, a Code of Practice directive within INDA's Flushability guidelines calls for it to be deemed un-flushable and marked with standard "Do Not Flush" labeling."
Reitmeyer noted that wipes products have often been misrepresented as the source of the problem for waste and sewer system clogging. He added that the INDA and EDANA protocols and full series of flushability tests are essential to ruling out any uncertainties.
"At this point, testing is voluntary," Reitmeyer said. "Manufacturers are on board with it and want to do the right and responsible thing by ensuring their wipe products meet all flushability standards."
He also explained that the wipe products which meet the protocol outlined by INDA and EDANA are able to adequately break down through the flushing process. Usually products such as diapers, baby wipes, paper towels, hand towels, feminine care items and other materials are not. It's these non-flushable items that have proven to be the bulk of what is discovered when evaluating clog masses, Reitmeyer said.
Kyra Dorsey, chair of the INDA Flushability Task Force, agreed, adding, "A study of municipal waste water systems shows that over 90% of the material found in clogs consists of articles that were never intended to be flushed. This issue can only be addressed by educating the consumer. The nonwovens industry is taking a hands-on approach in doing so by testing and appropriately labeling products."
Also setting it apart from others, IPS Testing opens its flushability lab and equipment to clients for product development purposes. "If a wipe doesn't meet the guidelines during testing, our scientists will meet with the client to provide thorough explanation and work through the problem areas discovered," Reitmeyer said.
IPS Testing serves as an independent testing laboratory for many industries including paper, pulp and print materials; nonwovens; medical supplies; personal care and absorbent products; food packaging; and allied industries. IPS Testing combines physical and analytical testing along with interpretive data analysis to offer clients testing services that help improve and ensure the quality of their products. For more information, contact Chris Reitmeyer at 920-609-1024, or visit http://www.ipstesting.com.