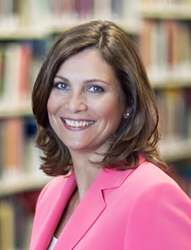 My goal is to make world class sales training available to even the smallest companies.
Reno, Nevada (PRWEB) April 03, 2014
An original on-line sales training series, created and conducted by renowned sales expert Alice Heiman, aims to support small business owners and sales professionals in their pursuit of effective and productive sales strategies and tactics. From how to leverage and build a professional network to time management, development of a sales funnel, and closing a deal, Alice will thoroughly explore the topic of sales, providing a number of invaluable takeaways, in her unparalleled 8-session Sales Success Training Series.
For the past 20 years Alice has helped companies increase sales by providing sales training, sales coaching and keynotes to numerous conferences and professional organizations throughout the country. "Working with entrepreneurs is one of my greatest joys," says Heiman, "It's what gets me up in the morning. Teaching them to sell is important work. My goal is to make world class sales training available to even the smallest companies."
She's appeared on radio and television, and has been featured in Entrepreneur's Startups and Selling Power Magazines. Her articles on sales & sales management have been published in the Northern Nevada Business Weekly, Huffington Post, SalesGravy.com, Toilet Paper Entrepreneur, Hoovers and B2BBuzz. She's an entrepreneurship lecturer at the University of Nevada, Reno and contributing author of "Network to Increase Your Net Worth."
She has been presented with an extensive list of awards including: "Saleswoman of the Year" by Professional Sales Women of Nevada (PSN) in 2004; "Marketer of the Year," by Reno-Tahoe AMA in 2008; "Community Spirit Award," by the Northern Nevada Chamber of Commerce in 2011; and the "Blue Ribbon Small Business Award" by the U.S. Chamber of Commerce in 2010 & 2011.
Registration for the course, beginning on April 8th, is open now at http://aliceheiman.com/sales-success-training-series.