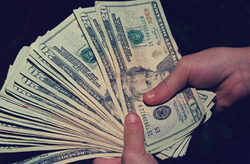 San Jose, California (PRWEB) April 04, 2014
England Van Lines, a nationwide moving service that features a fleet of green heavy-duty trucks, is focusing on helping customers reduce their average moving expenses by offering an estimate at their place of business or their residence. The company can then issue a competitive and binding, flat rate moving quote. The goal is to enable customers to know what their average moving expenses will entail while assuring them that they are being offered the lowest rate possible—backed up by the company's unwavering low price guarantee.
According to Moving Authority, the average moving expenses can surpass $12,000 for a family of four or a small business when moving over long distances. At the low end, the cost can start at about $3,000 for flat rate moving options. Since most businesses and people are moving to different locations, the average moving expenses are very difficult to determine. However, the surest way to get the lowest price is by scheduling an in-home or in-business inspection to receive a flat rate quote that's binding. With the England Van Lines' new package, these inspections will be backed up with a low price assurance policy—geared towards allowing customers to know they are being offered the best price on their relocation.
To take advantage of the offer, all customers need to do is contact England Van Lines and schedule their in-home or in-business inspection. Following the completion of that inspection, the company will issue a flat rate quote that's binding. Customers can then know what their move will cost them with assurance that they are being offered the lowest average moving expenses.
"Our goal is to be as transparent and as affordable as possible when providing our services to our customers," explained company spokesperson, William Alexander. "We strongly feel this is the only way to operate a moving company. Our new flat rate options and estimates are a direct reflection of this."
You can learn more by visiting England Van Lines online.
About
England Van Lines, a full service moving company based in Los Angeles, offers commercial and residential moving services for customers in the U.S. While the entity is California based, they do offer nationwide services for their customers. The bio-diesel modified fleet of trucks the company operates enables reduced fuel and transportation costs, allowing the company to offer lower rates than many of its competitors. England Van Lines offers local, long distance and international moving services including packing and crating as well as shipping of specialty items.
Press Contact:
William Alexander
England Van Lines
408-514-5998