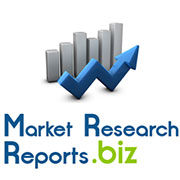 Wireless Network Infrastructure
Albany, NY (PRWEB) April 03, 2014
The Wireless Network Infrastructure Bible: 2014 - 2020 - Macrocell RAN, Small Cells, RRH, DAS, Cloud RAN, Carrier WiFi, Mobile Core & Backhaul
The term "Wireless Network Infrastructure" has conventionally been associated with macrocell Radio Access Network (RAN) and mobile core network infrastructure, which SNS Research estimates to account for nearly $52 Billion in spending by the end of 2014.
Browse full report with TOC: http://www.marketresearchreports.biz/analysis-details/the-wireless-network-infrastructure-bible-2014-2020-macrocell-ran-small-cells-rrh-das-cloud-ran-carrier-wifi-mobile-core-and-backhaul.
However, the scope of the term is expanding as wireless carriers increase their investments in Heterogeneous Network or HetNet infrastructure encompassing WiFi, small cells, Distributed Antenna Systems (DAS), Remote Radio Heads (RRH) and the emerging Cloud RAN concept. Driven by the promise of added capacity and coverage with minimum investment in additional spectrum, HetNet infrastructure is expected to account for nearly $17 Billion in spending by the end of 2014.
While macrocell RAN spending is forecast to decline at a CAGR of 3% over the next 6 years, SNS Research estimates that the overall wireless network infrastructure market encompassing macrocell RAN, HetNet, mobile core and backhaul infrastructure will witness tremendous growth over the coming years. Growing at a CAGR of over 5%, the market will account for over $104 Billion in annual spending by the end of 2020.
Complimenting this growth would be over $1 Billion worth of annual R&D investments on 5G mobile technology by wireless carriers, vendors and vertical market players alike, in a bid to further enhance the capacity, speed and performance of future mobile networks.
Browse full report with TOC: http://www.marketresearchreports.biz/sample/sample/180820.
The "Wireless Network Infrastructure Bible: 2014 – 2020 - Macrocell RAN, Small Cells, RRH, DAS, Cloud RAN, Carrier WiFi, Mobile Core & Backhaul" report presents an in-depth assessment of 9 individual submarkets of the wireless network infrastructure opportunity. Besides analyzing the key market drivers, challenges, operator revenue potential, regional CapEx commitments, expert interviews and vendor strategies, the report also presents revenue and unit shipment forecasts for the market from 2014 to 2020 at a regional as well as a global scale. Historical figures are also provided for 2010, 2011 and 2013.
The report comes with an associated Excel datasheet suite covering quantitative data from over 400 numeric forecasts presented in the report.
Table of Contents
1 Chapter 1: Introduction
1.1 Executive Summary
1.2 Topics Covered
1.3 Historical Revenue & Forecast Segmentation
1.4 Key Questions Answered
1.5 Key Findings
1.6 Methodology
1.7 Target Audience
1.8 Companies & Organizations Mentioned
2 Chapter 2: An Overview of Wireless Network Infrastructure
2.1 What is the Wireless Network Infrastructure Market?
2.2 2G: GSM & CDMA
2.2.1 2G Trends & Developments
2.2.2 2G Market Summary
2.3 3G: W-CDMA, TD-SCDMA & CDMA2000
2.3.1 3G Trends & Developments
2.3.2 3G Market Summary
2.4 4G: LTE, LTE-A & WiMAX
2.4.1 4G Trends & Developments
2.4.2 4G Market Summary
2.5 Macrocell RAN Market for 2G/3G/4G
2.5.1Macrocell RAN Trends & Developments
2.6 HetNet RAN Market for 2G/3G/4G
2.6.1 HetNet RAN Trends & Developments
2.6.2 Small Cells
2.6.3 DAS
2.6.4 Cloud RAN
2.6.5 Carrier WiFi
2.7 Mobile Core
2.7.1 Mobile Core Trends & Developments
2.8 Mobile Backhaul
2.8.1 Mobile Backhaul Trends & Developments
To get download full report with TOC: http://www.marketresearchreports.biz/analysis/180820.
3 Chapter 3: Market Drivers, Barriers & Risks
3.1 Market Drivers
3.1.1 Mobile Subscriptions Growth
3.1.1.1 Asia Pacific
3.1.1.2 Eastern Europe
3.1.1.3 Latin & Central America
3.1.1.4 Middle East & Africa
3.1.1.5 North America
3.1.1.6 Western Europe
3.1.2 Smartphone & Tablet Proliferation
3.1.3 Growing Penetration of Mobile Broadband
3.1.4 Mobile Data Traffic Growth
3.1.5 Interest from Vertical Markets
3.1.6 Reducing the Total Cost of Ownership (TCO)
3.1.7 Replacement of TDM with Ethernet: Continued Growth in Backhaul
3.1.8 Advances in Spectrum Flexibility & Carrier Aggregation: Driving HetNet Deployments
3.1.9 Strategic Choice for CDMA & WiMAX Operators: Join Mainstream Ecosystem
3.1.10 Address 2G/3G Network Congestion
3.1.11 Bringing Broadband to the Masses
3.1.12 Trend Summary: Which Segments of the Wireless Infrastructure Market Will Witness Growth?
3.2 Barriers & Risks
3.2.1 CapEx Commitments
3.2.2 Spectrum Scarcity
3.2.3 RAN Sharing: A Concept Embraced by Operators
3.2.4 Operators Are Finding Innovative Ways to Address Capacity Issues
3.2.5 Social, Political, Economic and Environmental Threats
3.2.6 Country Specific Risks
3.3 Key Strategic Options for Operators
3.4 Business Case for Investments in New and Existing Technologies
3.4.1 Gain Operational Efficiencies Through Strategic Investments
3.4.2 Invest in Capacity for Increased Revenue Opportunities
3.4.3 Deliver Best User Experience
3.4.4 Reduce Competitive Threats
3.4.5 Reserve Network Capacity the M2M Opportunities
3.4.6 Increase Customer Satisfaction
3.4.7 Capitalize on Differentiation Strategies
3.4.8 Evolve towards the Next Generation
4 Chapter 4: Mobile Network CapEx Review
Latest Report:
Gastric Cancer Drugs Market - Global Industry Analysis, Size, Share, Growth, Trends And Forecast, 2013 - 2019: http://www.marketresearchreports.biz/analysis-details/gastric-cancer-drugs-market-global-industry-analysis-size-share-growth-trends-and-forecast-2013-2019.
Gastric cancer refers to the cancer arising from lining of stomach. It may lead to uncontrolled growth of malignant cells that originate in stomach tissue and forms a tumor in any part of the stomach. Mainly there are five types of gastric cancer namely adenocarcinoma, squamous cell cancer, lymphoma, gastrointestinal stromal tumors, neuroendocrine tumors. From all these types, adenocarcinoma types of cancer originates from the innermost lining of stomach and accounts for more than 90% of all gastric tumors. Dysphagia, frequent burping, heartburn, stomachache are some of the early stomach cancer symptoms. The drugs of gastric cancers works on extracellular and intracellular domain of HER2 receptor of stomach and continuously suppress the tumor proliferation that lead to cell stasis and death.
According to World Health Organization, approximately 800,000 cancer related deaths are caused by gastric cancer every year and American Cancer Society estimated that in 2013 approximately 21,600 cases of gastric cancer will be diagnosed. This increasing incidences of gastric cancer drives the market of gastric cancer drugs. In addition, introduction of new therapies like Taxotere, Xeloda and Herceptin are also expected to propel the demand for gastric cancer drugs. However, less number of commercially available drugs for the treatment of gastric cancer may hinder the market growth.
The global Gastric Cancer Drugmarket is categorized based on the following:
By Class of Drugs
Doxorubicin Hydrochloride
Fluorouracil
Trastuzumab
Mitomycin C
Docetaxel
Imatinib
Sunitinib
Geographically, China and Japan dominate the global gastric cancer drug market due to large patient base and rise in treatment seeking population in these regions.Also, with the rise in geriatric population the number of people diagnosed with gastric cancer also increases which ultimately impacts the growth of gastric cancer drugs in these markets. The market of gastric cancer drug in North America and Europeholds a strong growth as the key players are domiciled in these regions. With the rise in uptake of gastric cancer drugs namely is Herceptin, Erbitux and Afitnitor also accentuates the growth of these drugs in the North American and European market.However, the total number of newly diagnosed patients are five times greater in China and Japan than the United States, making Japanese and Chinese market commercially attractive for developers.
Sample Request: http://www.marketresearchreports.biz/sample/toc/192741
Botanical And Plant Derived Drugs Market - Global Industry Analysis, Size, Share, Growth, Trend And Forecast 2013 – 2019: http://www.marketresearchreports.biz/analysis-details/botanical-and-plant-derived-drugs-market-global-industry-analysis-size-share-growth-trend-and-forecast-2013-2019
Botanical drugs are drugs develop through botanical drug and research pathway, whereas plant derived drugs are combination of botanical as well as other approved drugs that contains plant materials, synthetic and semi synthetic substances. These botanical products are intended for use in the mitigation, cure, diagnosis and treatment or prevention of diseases in humans.
The global market for botanical and plant derived drugs is witnessing a significant growth over recent years due to rising usage of these drugs in different parts of the world. Increased focus of research institutes and clinical trial studies, price reduction and improved technological and sociological development are major driving factors for the growth of this market. However, low acceptance of these drugs for the treatment of lethal diseases is a major restraint for the market. On the other hand, rising number of FDA approved botanical drugs and their application is a key opportunity for the market. Some of the major classes of botanical and plant derived drugs are Tarpenes and Steroids, Glycosides, Ergot Alkaloids, Morphine Alkaloids and Vinca Alkaloids.
Global market of botanical and plant derived drugs market is primarily divided into two segments: based on geography and based on therapeutic applications. The U.K., Germany and France are major countries of the European Region. On the basis of therapeutic application, the market is segmented into hormone related disease therapy, infectious diseases, pain and central nervous system disorders, cardiovascular and metabolic diseases, respiratory and oncology diseases treatment. Some of the major players operating in the market are Abott Laboratories, Bayer Healthcare, Bionova, Bristol Myers and Curapharm.
Sample Request: http://www.marketresearchreports.biz/sample/toc/192763
Contact US:
Office: United States
State Tower
90 State Street, Suite 700
Albany, NY 12207
United States
Toll Free: 866-997-4948
Tel: +1-518-618-1030
E: sales(at)marketresearchreports(dot)biz