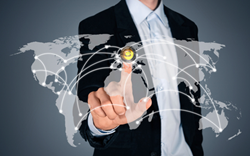 "This is how today's social media society is essentially operating and evolving, so why not turn recommendations and referrals into real dollars, residual income and additional revenue streams?" says a Company spokesperson.
Sant Venera, Matla (PRWEB) April 04, 2014
From April 8, 2014 at 12 noon Central European Time (CET). Conligus is proud to offer the chance for individuals who want more control and more from all aspects of their everyday lives to begin working together. To be part of a network of insightful entrepreneurs that all have common goals. The goals are simple and straightforward: success from striving and freedom through flexibility.
Being part of a global and dynamic network means that the hours that one chooses to work and the people that one chooses to work with, are down to one person. That one person is also empowered with the freedom to choose when, where, why and who.
Conligus is offering free pre-enrolment to people from all backgrounds and personalities. From the carefree to the challenge-hungry and the wilful to the wallflower. Conligus understands that the
common key drivers of today's savvy society is the ability to make money, to meet new people and to strengthen bonds. The elegantly simple part of this business is that it is done simply by reaching out and making that network work.
Backed by a corporation that wishes to see everyone sample and celebrate success, all marketing materials, training and testimonials will be provided by Conligus. The only thing that one person needs to put in is one thing - oneself.
For more information, visit http://www.conligus.com/.
Contact them directly via e-mail or through their social media channels to speak with a member of the Conligus organisation.