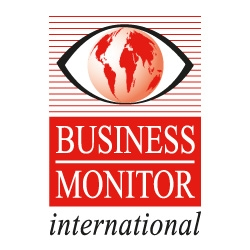 (PRWEB UK) 3 April 2014
Business Monitor has just released its latest findings on the Lebanon & Syrian market in its newly-published Lebanon & Syria Business Forecast Report.
Core Views on Lebanon
Business Monitor's new report identifies the ongoing civil war in Syria as having severe repercussions on the Lebanese economy. Moreover, Lebanon's medium-term growth trajectory will settle well below pre-crisis levels owing to a lack of investment in transportation and energy infrastructure. Despite renewed fears over the economy's gaping external asymmetries, a loyal depositor base in the domestic banking sector, combined with a massive arsenal of foreign exchange reserves will, Business Monitor say, very likely help to bolster underlying financial stability through what may turn out to be a potentially prolonged period of political volatility. This will minimize the potential for an unexpected devaluation of the pound in 2014.
Major Forecast Changes
Business Monitor have revised their real GDP growth projections and now forecast the economy to expand 2.4% in real terms in 2014, from a previous forecast of 2.5%. They reaffirm their view that elevated political instability and the lack of structural reform to the economy will contribute to below-potential growth over the medium term.
Key Risks To Outlook
Given Lebanon's reliance on foreign capital to finance domestic demand (as evidenced by its large current account shortfall), a marked deterioration in regional or global capital markets over the coming quarters could slow financial inflows, which would negatively impact growth. As the civil war in Syria shows no signs of abating, tensions between Lebanese political blocs in support of and against Syrian President Bashar al-Assad will remain a key source of instability.
Core Views on Syria
Business Monitor notes that Syrian President Bashar al-Assad is unlikely to regain full control of the country. However, areas in the west are set to remain under the control of al-Assad's loyalists, and the regime has recently achieved significant strategic gains at the expense of the opposition. The Syrian civil war has seen increasing foreign interference, with Turkey, Qatar, Saudi Arabia and the West supporting the rebels, and Iran, Russia and Lebanon's Hizbullah aiding the regime. The report notes that this will contribute to prolonging the conflict, which Business Monitor believe could continue for several years.
Major Forecast Changes
Business Monitor have revised down their 2013 real GDP growth forecasts and now project a contraction of 12.5% in 2014, from a previous forecast for a contraction of 7.5%, owing to the continuing intensification of the conflict. Private consumption, fixed investment and exports will be hit particularly hard.
Key Risks To Outlook
Although the momentum for US air strikes on Syria has waned for the time being following Damascus' acceptance of a Russian proposal that Syria gives up its chemical weapons, the challenges of implementing the 'deal' are formidable. Although US air strikes are highly unlikely at this stage, Business Monitor believe that Washington will keep the military option on the table. The Assad regime has proven more durable than expected in 2013, and it could well succeed in retaining Damascus and large areas of the country in 2014 and 2015. Levels of violence are likely to remain elevated over the coming quarters, ensuring that the economic contraction continues.
To find out more about this report and the key developments in Lebanon & Syria please click here.
Business Monitor, a Fitch Group Company, is a leading, independent provider of proprietary data, analysis, ratings, rankings and forecasts covering 200 countries and 24 industry sectors. It offers a comprehensive range of products and services designed to help senior executives, analysts and researchers assess and better manage operating risks, and exploit business opportunities.