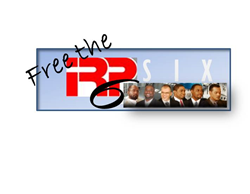 To deny people their human rights is to challenge their very humanity - Nelson Mandela
Denver, CO (PRWEB) April 03, 2014
Advocacy group, A Just Cause, announces today that it is conducting research on human rights violations within the United States prison system. The group will compare the U.S. system to that of other countries.
According to Amnesty International, "Human rights are basic rights and freedoms that all people are entitled to regardless of nationality, sex, national or ethnic origin, race, religion, language, or other status. Human rights include civil and political rights, such as the right to life, liberty and freedom of expression; and social, cultural and economic rights including the right to participate in culture, the right to food, and the right to work and receive an education. Human rights are protected and upheld by international and national laws and treaties." (http://www.amnestyusa.org/research/human-rights-basics)
"A Just Cause will take an in-depth look at how U.S. prisons violate some of the most basic human rights", states Sam Thurman, A Just Cause. "A Just Cause is currently working on behalf of six IT professionals, known as the IRP6, where court documents will show that they were wrongly convicted and have been incarcerated for over 20 months in a federal prison in Florence, Colorado", Thurman shares. "In this case, we found that one of the IRP6, Gary Walker, was forced to go without prescription eyeglasses for four months", claims Thurman. "Complaints filed with the Warden and the Federal Bureau of Prisons show that Walker (diagnosed as legally blind without his glasses) cited being ridiculed by, then, Camp Administrator Griggs for making the request to have his glasses forwarded to the prison", adds Thurman. "Walker eventually received his glasses after repeated letters of complaint to the Warden and the Bureau of Prisons, but the fact remains that this type of inhumane activity should not be condoned in a prison or anywhere else", asserts Thurman. The IRP6 case concerns an African-American company (IRP Solutions Corporation) in Colorado that developed the Case Investigative Life Cycle (CILC) criminal investigations software for federal, state, and local law enforcement. The company was raided in 2005 by federal investigators alleging wrongdoing by company executives. The IRP6 (Kendrick Barnes, Gary L Walker, Demetrius K. Harper, Clinton A Stewart, David A Zirpolo and David A Banks) were convicted in 2011 after being accused of mail and wire fraud. (D. Ct. No. 1:09-CR-00266-CMA). The IRP6 have been incarcerated for 20 months in federal prison in Florence, Colorado while their case is under appeal.
According to Human Rights Watch, "Prisoners and detainees in many local, state and federal facilities, including those run by private contractors, confront conditions that are abusive, degrading and dangerous. Soaring prison populations due to harsh sentencing laws—which legislators have been reluctant to change—and immigrant detention policies coupled with tight budgets have left governments unwilling to make the investments in staff and resources necessary to ensure safe and humane conditions of confinement. Such failures violate the human rights of all persons deprived of their liberty to be treated with humanity and with respect for the inherent dignity of the human person, and to be free from cruel, inhuman or degrading treatment or punishment." (https://www.hrw.org/united-states/us-program/prison-and-detention-conditions)
According to Human Rights Watch, World Report 2014, "The US has the largest reported incarcerated population in the world,…holding 2.2 million people in adult prisons or jails as of year-end 2011. The growing number of elderly prisoners poses a serious challenge to correctional authorities: as of 2011, the latest year for which complete numbers are available, 26,136 persons aged 65 and older were incarcerated in state and federal prisons, up 62 percent in five years." (https://www.hrw.org/world-report/2014/country-chapters/united-states)
"The study by A Just Cause will take a critical look at healthcare and dietary problems within the U.S. prison system", says Thurman. According to the U.S. National Library of Medicine National Institutes of Health, "The alarming prevalence of communicable diseases like hepatitis C, TB, and HIV/AIDS among prisoners poses a serious public health problem. Overcrowded conditions and poor health education in prisons, as well as weak community-based public health programs for infected people, exacerbate the problem." (http://www.ncbi.nlm.nih.gov/pmc/articles/PMC1449420/).
"We have heard horror stories from places like the federal facility in Florence, Colorado where food is being served that is marked 'not for human consumption', inmates with life-threatening medical needs not being given immediate care, and general poor conditions that lead to chronic back and neck problems", claims Thurman. "These are the types of human rights issues A Just Cause will publish in the upcoming report. It's amazing how the United States so boldly points its finger at other nations citing human rights violations, when this country, the 'world leader', racks up some of the most egregious accounts of human rights violations; and A Just Cause is not looking at our society as a whole…just the prisons", Thurman concludes.
A Just Cause is an advocacy group that fights against wrongful convictions and judicial injustice. One of the main cases that AJC is working on is the IRP6 case. Court records show that Attorneys for A Just Cause are petitioning the courts for release of over 200 pages of transcripts that were omitted from court records of the IRP6 trial. Appellant filings show that Court Reporter Darlene Martinez omitted 200 pages of transcript which the IRP6 argue are critical to their appeal. The IRP6 remain incarcerated after 20 months, while their case is under appeal. (D. Ct. No. 1:09-CR-00266-CMA; Case Nos: NO. 11-1487, Case Nos. 11-1488, 11-1489, 11-1490, 11-1491 and 11-1492)
The case of IRP Solutions (IRP6) is currently under appeal (US District Court for the District of Colorado, Honorable Christine M. Arguello, D. Ct. No. 1:09-CR-00266-CMA; Case Nos: NO. 11-1487, Case Nos. 11-1488, 11-1489, 11-1490, 11-1491 and 11-1492).
For more information about the story of the IRP6 or for copies of the legal filings go to http://www.freetheirp6.org. Appellate Court panel includes the Honorable Senior Judge Bobby R. Baldock, Honorable Judge Harris L. Hartz, and Honorable Judge Jerome A. Holmes
Related press releases: http://www.a-justcause.com/#!press-release/c21pq