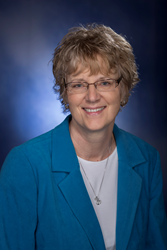 Huntingdon, Pennsylvania (PRWEB) April 04, 2014
Kathleen D. "Kathy" Fry was promoted to Commercial Lines Fast-Track Underwriter with Mutual Benefit Group in March 2014.
In this position Kathy underwrites a book of commercial lines business by selecting risks, pricing acceptable and conditionally acceptable classes of business, and providing customer service and support.
Kathy began her career with Mutual Benefit Group in July 2002 as a personal lines underwriting assistant and was promoted to personal lines technical service representative in July 2006. In that position she assisted the field marketing representatives with marketing and training of changes and new offerings from personal lines automated systems, which included Webinar training and on-site agency visits. She also trained internal personnel on similar information in addition to testing systems, supporting development of business specifications, and providing support for all division automated systems.
Prior to her time with Mutual Benefit Group, Kathy was a customer service representative for personal and commercial lines of business with the John P. Mantsch Insurance Agency in Erie, Pennsylvania, for six years. She spent ten years with Penn National Insurance Company, starting as a claims coder before moving to their marketing department. She then moved to a commercial lines rater position and was promoted to commercial lines technical underwriting specialist and then to commercial lines underwriter. Prior to her insurance career, Kathy served in the United States Army Military Police Corps and was stationed in Hanau, Germany, and Ft. Polk, Louisiana.
She has earned the Certificate in General Insurance, Associate in Personal Insurance (API), Associate in Insurance Services (AIS), Accredited Adviser in Insurance (AAI), and Associate in Information Technology (AIT) designations from The Institutes (American Institute of Chartered Property Casualty Underwriters and Insurance Institute of America).
Mutual Benefit Group is a regional property/casualty insurance carrier headquartered in Huntingdon, Pennsylvania, that has been providing coverage for personal autos, homes, and businesses since 1908. The company's insurance products are underwritten through its member companies, Mutual Benefit Insurance Company and Select Risk Insurance Company. Rated A- (Excellent) by A.M. Best, Mutual Benefit serves nearly 80,000 policyholders in Pennsylvania and Maryland through 250 independent insurance agents. Mutual Benefit Group was awarded a 2013 Stakeholder Team Accomplishment Recognition (STAR) (TM) award from Demotech, Inc., a financial analysis firm specializing in evaluating the financial stability of regional and specialty insurers. Only 44, or 1.6%, of the 2,736 carriers reviewed by Demotech received the STAR (TM) award based on their 2012 operating results. Mutual Benefit Group was also named to the list of Best Places to Work in Pennsylvania for 2013 for the fifth consecutive year, and was named one of the Top 100 Organizations by Pennsylvania Business Central.