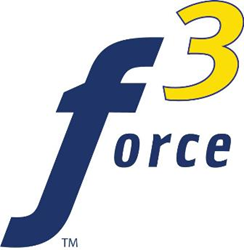 "This award reflects the shared vision and values between Force 3 and Cisco"
Crofton, MD (PRWEB) April 03, 2014
Force 3, delivering the best in federal security, collaboration, next-generation networking, converged infrastructure and support solutions, is proud to announce Cisco has named us as Federal Defense Partner of the Year. Cisco unveiled all award winners at a global awards reception during its annual partner conference taking place March 24-27 in Las Vegas.
"It is a tremendous honor to have earned Cisco's recognition as the Federal Defense Partner of the Year," said Les Trachtman, CEO of Force 3. "We are extremely proud of the work that we have done with Cisco in the federal space and the partnership that we have built. Cisco's innovative products and technologies enhance Force 3's ability to provide the unique solutions and services that make our federal defense customers successful. This award reflects the shared vision and values between Force 3 and Cisco, and we look forward to growing our relationship through continued innovation."
Cisco Partner Summit Global awards reflect the top-performing partners within specific technology markets across all geographical regions. All award recipients are selected by a group of Cisco Worldwide Partner Organization and regional executives.
Force 3 is a Cisco Gold Certified Partner and has achieved Cisco certifications and including Unified Communications Master and Security Master as well as specializations in Advanced Data Center Networking Infrastructure, Advanced Data Center Storage Networking, Advanced Wireless, and Advanced Route/Switch.
Force 3 is the trusted provider of Security, Collaboration, Wireless, Virtualization, Next Generation Networking and Support solutions for Federal agencies and their key partners. With headquarters in Crofton, Md. and offices in Herndon, Va., for over two decades Force 3 has delivered and supported cost-effective IT solutions for the Federal government. At Force 3, we have a relentless focus on our customers' success through innovation, unique solutions and highly trained, passionate people. For more information, please visit http://www.force3.com.