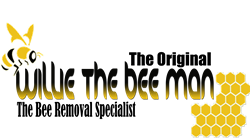 Miami, FL (PRWEB) April 04, 2014
William Skarloff and his company Willie the Bee Man recently accepted an honor that only a few companies have the distinction of receiving; The Angie's List Super Service 2013 award. The Angie's List Super Service Award honors excellence among service providers who maintain superior service ratings and reviews on Angie's List throughout the past year (November 1st thru October 31st of the next year). While the award is given out across the country, it is not currently available in every city. A city must reach a minimum size and maturity for consideration.
Each year, Angie's List awards this honor to companies that have provided outstanding service based on member feedback from the previous year. The most recent award given was for the 2013 calendar year. Less than 5% of the companies on the List earned this distinction.
For more information visit https://www.williethebeeman.com.