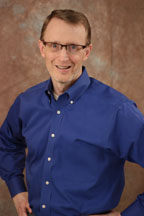 "There's only one problem with Buffet's advice," says investments management advisor Jeff Voudrie, president of Common Sense Advisors, "not everyone has enough resources to stay patient in today's more volatile investment climate."
Johnson City TN (PRWEB) April 03, 2014
In recent Money article titled The Warren Buffett Guide to Retirement Investing dated March 14, 2014, (http://money.usnews.com/money/blogs/on-retirement/2014/03/14/the-warren-buffett-guide-to-retirement-investing), Warren Buffett suggests investors focus on index funds and government bonds. Investments management advisor Jeff Voudrie of Common Sense Advisors cautions that those at or near retirement should be very wary of following the Sage From Omaha's advice.
"Whenever Warren communicates with Berkshire Hathaway shareholders, journalists parse his every word for wisdom," says investments management advisor Jeff Voudrie. "And rightly so because he is one of the most successful investors in the last 30 years," says Voudrie, a financial planner in Tennessee. The latest sample of his advice focused on the investment vehicles that he chooses for his wife. In characteristic Buffett fashion, he urged investors to remain patient with index funds and government bonds.
"There's only one problem with that advice," says Jeff Voudrie, president of Common Sense Advisors: not everyone has enough resources to stay patient in today's more volatile investment climate.
"Investors need to keep several things in mind when considering Warren Buffett's advice," Voudrie says. "He has more money than he could ever spend. He is a saver who thinks very long term. If you are in your 40s and have yet to amass several hundred thousand dollars in retirement savings, then you don't have the luxury of just earning market returns while enduring what could be catastrophic losses."
In addition, Voudrie notes, "If you are only 20 years away from retirement and are trying to build your nest egg, it is imperative that you recognize the absolute necessity of minimizing significant losses because you don't have the time it takes to recover."
For these reasons, the average investor should take any counsel from Buffett with a grain of salt, Voudrie argues. Buffett can sustain any amount of loss and wait for other investments to grow, but the average person cannot.
Voudrie warns, "Just because the markets recovered from the 2008 crash in about five years doesn't mean that they will the next time they crash, and there will be a next time," pointing out that the market took 27 years to recover after the 1927 crash.
Voudrie has repeatedly stated in his multiple writings that the "Buy and Hold" era of investing, which predominated from 1980-2010, made sense during the greatest bull market in U.S. history, but that gambling on such excellent performance for the next 30 years is imprudent.
Voudrie also sees a dissonance between Buffett's frequent advice and his personal practice. "Do what he does, not what he says," Voudrie cautions. "He may recommend passively managed investments, but that's not how he invests. He buys companies and makes sure that they have good management. He expects those managers to closely monitor the companies they run, to analyze market trends and to adjust accordingly to minimize risk wherever possible."
Voudrie has patented a software technology that is designed to perform these exact functions; The Portfolio Steward™ acts in a way that the managers of Buffett's companies do, in keen touch with the movements of the market.
"I believe it is sage advice for investors to take that same hands-on approach," Voudrie concludes.
A financial services industry veteran with more than 20 years' experience, Jeff Voudrie is a new breed of private money manager. Using sophisticated electronic monitoring and software, combined with his 20 years' experience as a money manager, Jeff works with you to create a personal investments management portfolio that reflects your lifestyle goals and risk tolerance. He specializes in stable growth and prudent profits while applying a robust, patented risk management processes. When you work with Jeff, you have the security of knowing that your life savings is getting the attention it deserves.
Jeff Voudrie, a financial planner in Johnson City, TN has been interviewed by The Wall Street Journal, CBS MarketWatch, The London Financial Times and the Christian Science Monitor. He is a former syndicated newspaper columnist and the author of two ground-breaking books: How Successful Investors Tripled the Return of the S&P 500 and Why Variable Annuities Don't Work the Way You Think They Work. He accepts a limited number of new clients in his personal investments management practice. He and his wife Julie live with their seven children in Johnson City, TN. He is heavily involved in his local church and has done missionary work in Hungary and Cambodia.
Contact Information:
Common Sense Advisors
105 Keeview Court
Johnson City, TN 37615
877-827-1463
Jeff(at)CommonSenseAdvisors(dot)com