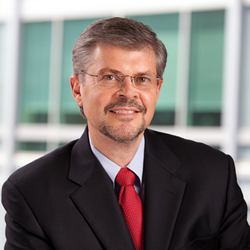 Our firm has provided economic expertise on some of the most significant product liability cases in history and we are delighted to share our experiences with the legal community along with these nationally and internationally recognized panel members.
Washington, DC (PRWEB) April 08, 2014
ARPC, a specialized economic advisory firm for clients facing complex legal and business challenges, announced today that it is sponsoring a keynote panel at the Defense Research Institute's (DRI) conference on Product Liability being held in Phoenix, AZ at the Arizona Biltmore April 9 - 11, 2014. The panel, entitled "When Catastrophe Strikes: Critical Communication, Litigation, and Compensation Practices" will feature Lanny Davis, former Special Advisor to President Bill Clinton, Francis McGovern, Professor at Duke University School of Law, and Gregory Little, Partner at White & Case. The panel will be moderated by Dr. Thomas Florence, President of ARPC.
Each panelist has specialized experience with catastrophic events in the areas of communication strategy, organizational response strategy, and resolution strategy. They have worked on some of the most significant and visible product liability cases in recent times. Based on their unique areas of expertise the panel will discuss the challenges and strategies for responding to different types of product liability crises including those that threaten a product or brand as well as those that threaten the very survival of a company.
"ARPC is pleased to sponsor and host this event at DRI's Product Liability Conference," said Ran Farmer, ARPC Senior Managing Director. "Our firm has provided economic expertise on some of the most significant product liability cases in history and we are delighted to share our experiences with the legal community along with these nationally and internationally recognized panel members."
James E. Weatherholtz, Program Chair for the DRI Product Liability Conference and a litigation partner at the firm of Womble Carlyle Sandridge & Rice LLP said "we are very pleased to have this distinguished group of professionals sharing their experiences with our membership at this year's DRI Product Liability Conference."
About ARPC
ARPC is an economic and management consulting firm that provides statistical, econometric and financial analysis to clients facing complex legal and business challenges. For over 40 years, ARPC's consultants have assisted law firms, corporations, governments and non-profit organizations in addressing their most serious economic and financial concerns in the courtroom, board room and marketplace. ARPC provides expert services in a wide variety of cases involving mass torts and product liability, antitrust, intellectual property, securities litigation, bankruptcy, and settlement administration. Our consulting depth includes a staff of highly skilled specialists with strong credentials in economics, finance, statistics, engineering, and epidemiological modeling. The Company headquarters are located in Washington, D.C. For more information, visit http://www.arpc.com
Media Contact: Ran Farmer, ARPC. (w) 202 797 1111 R.Farmer(at)arpc(dot)com