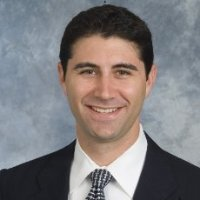 We see tremendous opportunity in the industry and with Ben on board bringing strong balance sheet lending experience, we look to expand our market share in the coming months.
Columbus, OH (PRWEB) April 03, 2014
Red Mortgage Capital, LLC, the mortgage banking arm of comprehensive capital provider RED CAPITAL GROUP, LLC announced today the addition of Benjamin M. Frank as a Director, Seniors Housing & Healthcare Originations. Ben, based in Orange County, California, will play a critical role in growing the Seniors Housing business line and bring considerable strength in balance sheet lending. Ben has more than a decade of experience in the commercial banking industry.
Prior to joining RED, Ben served as Executive Vice President and Chief Lending Officer for Sunwest Bank in Irvine, CA. Previously he was a Relationship Manager for Commercewest Bank in Newport Beach, CA.
Kathryn Burton Gray, Senior Managing Director, Seniors Housing and Healthcare for RED, remarked, "Adding Ben to our seniors housing team positions RED to grow this market segment swiftly. We see tremendous opportunity in the industry and with Ben on board bringing strong balance sheet lending experience, we look to expand our market share in the coming months. Ben brings a very solid history of underwriting, financial modeling, risk assessment and contract negotiations. As well, Ben maintains an extensive network of senior level industry contacts, which he will utilize to foster the growth across other RED businesses."
Burton Gray continued, "RED has consistently been a national leader in multifamily finance for many years and as one of the nation's largest FHA lenders, has been a top performer under the Fannie Mae DUS® program. As we look to grow our FHA, Fannie Mae and proprietary lending activities, Ben will be instrumental in helping us expand our seniors housing business. We are delighted to have him on board."
Benjamin M. Frank said, "I'm excited about the opportunity to utilize my commercial banking industry experience to help drive growth in the Seniors Housing market. RED's reputation in the industry is unparalleled and I look forward to building on its success as a leading Fannie Mae and FHA-MAP and Lean lender. With a robust proprietary lending platform, RED is positioned well to provide its clients with access to multiple capital sources that can be tailored to their individual financial needs. RED is poised for a strong future and I'm pleased to be a part of it."

About RED CAPITAL GROUP, LLC
Recognized for its industry expertise, innovative and comprehensive structures, and consistently high rankings, RED CAPITAL GROUP, LLC has provided over $55 billion of integrated debt and equity capital since 1990 to the multifamily, student and seniors housing, and health care industries through three operating companies. Red Mortgage Capital, LLC is a leading Fannie Mae DUS® and MAP- and LEAN-approved FHA lender with a mortgage servicing portfolio of more than $17 billion. Red Capital Markets, LLC (MEMBER FINRA/SIPC) is a leader in the distribution of Fannie Mae and Ginnie Mae Project MBS and provides structuring, underwriting, placement and advisory services for tax-exempt and taxable housing and health care bonds. Red Capital Partners, LLC provides proprietary debt and equity solutions and asset management in a range of forms including subordinated gap and bridge loans. RED CAPITAL GROUP, LLC, a subsidiary of ORIX USA Corporation, is headquartered in Columbus, Ohio and employs approximately 175 people across ten offices nationwide.
About ORIX USA Corporation
ORIX USA Corporation (http://www.orix.com) is the U.S. subsidiary of ORIX Corporation, a publicly-owned Tokyo-based international financial services company established in 1964. ORIX Corporation is listed on the Tokyo (8591) and New York (NYSE:IX) stock exchanges. ORIX USA Corporation is a diversified corporate lender, finance company, and advisory service provider with more than $6 billion in assets and an extensive portfolio of credit products and advisory services. ORIX USA is headquartered in Dallas, Texas and has approximately 1,400 employees worldwide.
DUS® is a registered trademark of Fannie Mae.