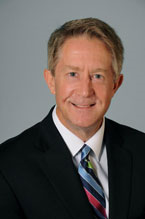 CPAs and divorce lawyers have many shared professional interests.
(PRWEB) April 04, 2014
David Griffin, family law attorney and partner at Rutkin, Oldham & Griffin, LLC, will be speaking at the AICPA/AAML National Conference on Divorce which takes place at the Bellagio Hotel in Las Vegas, NV. Griffin will co-present a session with Ronald L. Seigneur of Seigneur Gustafson LLP on the "Challenges of Valuation, Protection, and Treatment of an Owner's (Dilutable) Interest in a Start-up or Rapidly Growing Business" on Thursday April 24th (Session 10) from 1:00­2:15 pm.
Griffin and Seigneur will address the financial and legal complications that may arise for divorce lawyers and CPAs working with owners of start-up businesses and fast growing companies, including the intricacies of business valuation and the challenges faced by divorce professionals aiming to effectively determine the worth of these businesses. The session will examine these issues, provide real-life examples of solutions, and offer guidance for divorce professionals working in this area of practice. Click here to read a preview of what this session will cover. You can listen to a short interview about this session that David Griffin had with Dan Couvrette, the publisher of Family Lawyer Magazine here.
David W. Griffin is a partner at Rutkin, Oldham & Griffin, LLC, Westport, Connecticut. David has dedicated his 29-year career to assisting clients though divorce, custody, relocation and asset distribution, and is a Fellow of the American Academy of Matrimonial Lawyers. Ronald L. Seigneur is a managing partner at Seigneur Gustafson, LLP, Lakewood, Colorado.
The National Conference on Divorce, which is jointly sponsored by the American Academy of Matrimonial Lawyers (AAML) and the American Institute of Certified Public Accountants (AICPA), runs April 24-25, 2014, with a pre-conference on April 23. The biennial event offers advanced content and critical insights delivered by renowned divorce lawyers and financial experts. It features topics related to divorce and provides opportunities for divorce professionals to get up to speed on the complex issues of the day, and learn new methods for running a successful practice. Delegates can expect a challenging, high-level event that explores the use of trusts in divorce cases, valuing assets in volatile markets, and valuation of private equity and venture capital investments. Speakers at the conference will offer new approaches to clients' needs, as well as solutions for improved proficiency and profitability for their firms.
Click here to see the full conference agenda. Discounts are available for AAML members and firms with multiple registrants. There is also the option of attending the conference online as the sessions will be streamed live, in real time. To register into the conference, click here.
The conference is open to all family lawyers; CPAs experienced in litigation, divorce, valuation, and taxation; CDFAs; consultants; and specialists involved in the divorce industry. It offers over 18 CPE and 15 CLE credits.