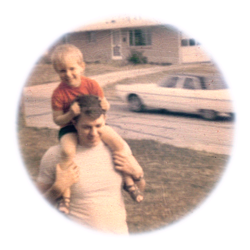 Nashville, TN (PRWEB) April 14, 2014
Employee Benefit Broker Tom Smith has launched the EnrollForLife™ platform, which is an online self-enroll system, designed to provide life insurance through age 100+ and solve the long term care dilemma.
Tom Smith, CLU was motivated to develop http://www.EnrollForLife.com after receiving an unexpected letter in 2011. Tom's father had a promising career and young family waiting for his return from Vietnam. Six months after returning, he passed away. Tom experienced the challenges associated with his father, the breadwinner, dying with a young family. After becoming an insurance agent in 1989, he developed a passion for telling about the importance of life insurance based on his experience. During his career, he has focused on life insurance employee benefit plans. He has helped employees understand the limitations of employer provided life insurance by offering individually owned alternative policies. In 2011, he received a letter in the mail with a photo of him and his dad a few years before his father's death. This motivated Tom to develop an easier way for an employee to purchase a life insurance policy because 4 in 10 adults have no life insurance at all. [1] Tom feels this new enrollment process can help fill this uninsured gap and provide for a family when a loved one is lost.
This new online system can eliminate the required interaction with an agent. EnrollForLife.com provides one of the first online, self-service enrollment platforms dedicated solely to solving the post employment life insurance/long term care insurance dilemma. Policies available through EnrollForLife™ will allow the insured to provide for a beneficiary at death, and/or, use the death benefits while the insured is alive for Long Term Care needs.
While portable life insurance products have been available as an employee benefit in the past, enrollment has typically required an employee to meet one-on-one with a licensed insurance agent. Obstacles that have prevented others from developing online life insurance enrollment tools, addressing post retirement/long term care needs, include complicated rate structures, medical underwriting and insurance carrier compliance rules, all of which the new EnrollForLife™ platform has solved.
EnrollForLife™ specializes in life insurance products that have a guaranteed level premium and advance the death benefit for Long Term Care needs. Coverage is portable and provides needed benefits long after employer provided group insurance expires. Long term care planning is increasingly important because of an aging population. According to the U.S. Department of Health and Human Services, a 65-year-old person has at least a 40% risk of entering a nursing home at some point. [2]
Tom is the founder of Voluntary Benefits of America, LLC (VBA) and distributes his services primarily through insurance brokers. Other proprietary VBA platforms include High, Low, Or No®, http://www.OutOfPocketX.com and http://www.HiddenPaycheck.com. Additional information about this new service is available at http://www.EnrollForLife.com. Tom's contact information is available by texting keyword "tomsmith" to 24587.
[1] Life Insurance Research and Marketing Association (LIMRA)
[2] America's Health Insurance Plans, "Guide to Long-Term Care Insurance," 2004.