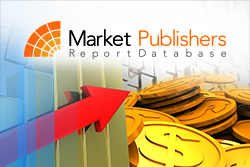 London, UK (PRWEB) April 03, 2014
From 2009 to 2013, the number of cards in circulation in Japan registered a 2.94% CAGR and climbed to 980.9 million cards in 2013. During the same period of time, the value of the cards payments channel grew at a nearly 3.45% CAGR and touched the USD 723.4 billion (JPY 70.1 trillion) mark in 2013. The development of Japan's card payments channel was driven primarily by robust growth of the prepaid cards sector, which recorded the highest CAGR, namely 12.68%. The share of the prepaid cards sector grew from 15.9% in 2009 to 22.9% in 2013. During 2009-2013, the number of prepaid cards in circulation in Japan increased from 139.3 million cards to 224.5 million cards, and the transaction value of prepaid cards grew from USD 14.2 billion (JPY 1.3 trillion) to USD 30.1 billion (JPY 2.9 trillion).
Increasing Internet penetration, increasing disposable incomes in the country and noticeable rise in consumer spending resulted in considerable growth in online retail sales. The Japanese business-to-business (B2B) e-commerce climbed to USD 3.3 trillion (JPY 262 trillion) in 2012, registering a 101.7% YoY increase. In the meantime, business-to-consumer (B2C) e-commerce posted a 112.5% YoY increase in 2012 and reached USD 119.1 billion (JPY 9.5 trillion).
Comprehensive research report "Japan's Cards and Payments Industry: Emerging Opportunities, Trends, Size, Drivers, Strategies, Products and Competitive Landscape" worked out by Timetric is now available at MarketPublishers.com.
Report Details:
Title: Japan's Cards and Payments Industry: Emerging Opportunities, Trends, Size, Drivers, Strategies, Products and Competitive Landscape
Published: March, 2014
Pages: 109
Price: US$ 3,995.00
http://marketpublishers.com/report/finance_services/cards/japans-cards-n-payments-industry-emerging-opportunities-trends-size-drivers-strategies-products-n-competitive-landscape.html
The comprehensive research study is a trustworthy source of top-level information and critical insights into the Japanese cards and payments industry. It discloses actual and forecast figures for the industry, provides an assessment of the domestic market attractiveness, delves deep into the main market sectors and points out the most lucrative segments. The topical report contains a detailed review of the market growth limiters and boosters, investigates threats and opportunities; touches upon regulative issues, and gives access to an all-round analysis of the consumers' attitudes and preferences in Japan. The report delves into the competitive environment and uncovers vital data on the dominant companies, includes an insightful snapshot of the most successful marketing strategies used by various institutions for selling charge and prepaid, debit and credit cards. Besides, details on growth prospects of the Japanese cards and payments market up to 2018 are provided in the report.
Reasons to Buy:

Be ready to make informed business decisions being supported by trustworthy historical and actual data.
Get a deep insight into the present scenario of the key market segments and pinpoint the most lucrative growth areas.
Determine prevailing trends and promising growth opportunities and learn how to turn them into benefits.
Become informed about the major marketing strategies implemented by different players.
Learn more about leading companies and choose potential business partners.
Gain unbiased insight into the regulative environment in Japan.
Get a glimpse at the possible development trends of Japan's cards and payments sector through 2018.
More insightful research reports by the publisher can be found at Timetric page.