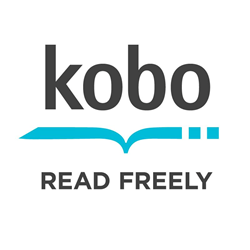 Meeting with Ms. Padgett at the Bologna Children's Book Fair was one of the highlights of my trip," said Ms. Neese. "This partnership with Kobo opens up a world of new opportunities for us, and I am really looking forward to seeing how it unfolds.
(PRWEB) April 14, 2014
As Publish On Demand Global (PODG) continues to make strides in becoming one of the world's largest content distribution networks, a new partnership with Kobo, a Toronto-based global leader in eReading, will give them the edge they are looking for in digital distribution.
The deal was put in motion at PODG's recent participation in the Bologna Children's Book Fair this past March held in Bologna, Italy. Managing Director of PODG, Kait Neese, met with Senior Vendor Manager Siobhan Padgett and developed this working relationship between the two companies.
Kobo offers a catalogue of 3.5 million digital titles over 68 different languages, and reaches 16 million users from 190 countries. Kobo even has five versions has its own eReaders available for purchase. Kobo has free apps available for Apple®, BlackBerry®, Android®, and Windows® that allows users to access their library of eBooks from any device they choose as well as sync their devices to one another.
Digital content distributed through PODG's network will be made available on kobobooks.com.
ABOUT: Publish On Demand Global, through its partners and affiliates, currently provides services to approximately 10,000 authors and publishers around the world. We help authors and publishers penetrate other markets globally in print books, ebooks, mobile books and tablet books. We reach into 50 sales channels that are NOT covered by Ingram and Amazon (and any other Western company to the best of our knowledge).
ABOUT Kobo is owned by Rakuten, a Tokyo-based eCommerce company, and was founded in 2009. It is a global leader in digital reading, offering a world-class platform for users to buy and read digital content from many different sources. Kobo is an open platform that supports formats including EPUB and PDF and includes a large database of millions of titles, eReading devices, and top-ranking mobile device applications.
Contact: Kait(at)publishondemandglobal(dot)com