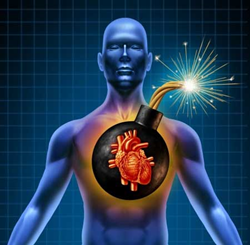 The use of this approval process calls into question the soundness of the Preemption Doctrine. As a general matter, under the preemption doctrine, devices approved by a premarket approval application (PMA) are exempt from common law claims of damages
Minneapolis, Minnesota (PRWEB) April 04, 2014
St. Jude RIata Leads were the target of an FDA Class 1 recall in 2011. The recalled wire had undergone 78 supplementary revision applications to the FDA since originally approved in 1996, according to a new study published in the January, 2014 issue of JAMA: The Journal of the American Medical Association assessing the process for Food and Drug Administration (FDA) approval of high-risk cardiac devices. The study was discussed in depth and reported on by the NY Times in its recent article "The Device Makers Shortcut." publshed March 31, 2014.
"The use of this approval process calls into question the soundness of the Preemption Doctrine. As a general matter, under the preemption doctrine, devices approved by a premarket approval application (PMA) are exempt from common law claims for damages, rerardless of the harm." said St. Jude Riata Lead litigator Rhett A. McSweeney.
St. Jude discontinued sale of the Riata line in 2010 and sent out a letter to doctors at the end of that year alerting them that the silicone coating of the Riata lead could fail. In the December 15, 2010 Important Product Information letter, St. Jude initially claimed only a small problem with the leads, estimating the rate of abrasion was only 0.47 percent. Numerous other studies have suggested a much higher failure rate. Dr. Emily Hodkinson lead a study at the Royal Victoria Hospital and presented her findings at the 2012 American Heart Association Scientific Sessions in Los Angeles reporting incidences of protruding wires at rates as high as 30 percent.
When a patient with a St. Jude Riata Lead undergoes a fluoroscopy study and is informed that their lead is defective, surgery is required. Many patients have undergone risky extraction procedures while others have had their defective leads capped and left in place. "Countless others are unaware that they have a defective Riata lead," stated Rhett A. McSweeney.
St. Jude Riata Leads were recalled December 14, 2011 as part of a FDA Class I Recall. According to the FDA, medical advisers noted a higher-than-normal rate of insulation failure, called externalization. Affected model numbers include the Riata (8F) Silicone Endocardial Defibrillation Leads (Models 1560, 1561, 1562, 1570, 1571, 1572, 1580, 1581, 1582, 1590, 1591, and 1592), and the Riata ST (7Fr) Silicone Endocardial Defibrillation Leads (Models 7000, 7001, 7002, 7010, 7011, 7040, 7041, and 7042). A Class I Recall is the most serious level of recall and is defined as: a situation in which there is a reasonable probability that the use of, or exposure to, a product will cause serious adverse health consequences or death.
Attorneys at the law firm McSweeney / Langevin are currently offering individuals free legal advice concerning the rights of individuals affected by Riata Leads. McSweeney / Langevin can be reached 24/7 at 1-800-888-4425