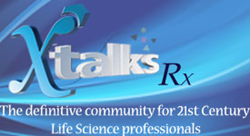 Toronto, Canada (PRWEB) April 16, 2014
Missing data is common in most clinical trials because some subjects withdraw from the trial before the crucial final measurements. Without those final measurements, our picture of the new treatment is imperfect, and it could actually be wrong. What if most of the withdrawals from the new treatment arm dropped out because they felt they were getting worse, or because of strong side effects?
The healthcare community have for some time been looking afresh at how to strengthen the credibility of results from clinical trials with missing data. In 2010, the FDA-sponsored National Research Council report Prevention and treatment of missing data in clinical trials gave a number of recommendations that can be summarized as follows:
1. Minimize the problem of missing data by preventing it as far as possible.
2. Choose assumptions about missing data that make sense to clinicians and patients.
3. The report argued that, for any clinical trial, there is no single "right answer" to missing data, because we simply don't know what the missing data might have been – so the report recommended providing sensitivity analyses that would allow regulators, clinicians and patients to assess for themselves the robustness of a study's results to missing data.
Join the panel from Quintiles, including Michael O'Kelly and Ilya Lipkovich, Senior Directors at the Centre for Statistics in Drug Development (CSDD), and Jessica Cooper, Clinical Project Manager, as they examine the current missing data landscape, how missing data can be prevented, the framework for handling missing data known as multiple imputation, and examples of how multiple imputation can provide reasonable approaches to analyzing missing data.
For more information on this webinar or to register, visit: Handling & Preventing Missing Data: Improving Clinical Trial Data Credibility
Xtalks, powered by Honeycomb Worldwide Inc., is a leading provider of educational webinars to the global Life Sciences community. Every year thousands of industry practitioners (from pharmaceutical & biotech companies, private & academic research institutions, healthcare centers, etc.) turn to Xtalks for access to quality content. Xtalks helps Life Science professionals stay current with industry developments, trends and regulations. Xtalks webinars also provide perspectives on key issues from top industry thought leaders and service providers.
To learn more about Xtalks visit http://xtalks.com
For information about hosting a webinar visit http://xtalks.com/sponsorship.ashx
Contact:
Michelle Tran
Tel: +1 (416) 977-6555 ext 352
Email: mtran(at)xtalks(dot)com