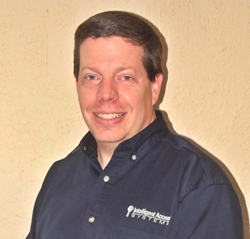 "I am extremely excited to build a local business with a company that has a strong culture of ethics and a great reputation as an industry leader."
Cincinnati, OH (PRWEB) April 07, 2014
Today Intelligent Access Systems, a Securadyne Systems Company, announces expansion into the Cincinnati and Tri-State region. Formed in 2004, Intelligent Access Systems (IAS) has grown from two primary locations to a super-regional organization serving clients from Ft. Lauderdale to Pittsburgh. Adding operations in the Cincinnati and Tri-State region is a natural progression for IAS and its parent company Securadyne Systems, which acquired IAS in January of this year.
IAS has been providing clients in the critical infrastructure, healthcare, education, financial and manufacturing markets with technology-driven business and security solutions for the past 10 years. "Being in the Tri-State region will allow us to service a significant geographic area which we've had had our eye on for a long time," says Ron Oetjen, Senior Vice President of Securadyne Systems. "We've assembled a great team in Cincinnati and we are excited to be able to provide immediate service and support to existing enterprise-level clients there."
Kevin Grice, a current IAS employee with 10 years of security industry experience, has relocated to the area and hired Cincinnati native and industry veteran, Jeremy Brewer. "Jeremy brings a lot of industry and market knowledge to our business. He will serve as our local operational management resource," says Grice. When asked about the opportunity, Brewer stated, "I am extremely excited to build a local business with a company that has a strong culture of ethics and a great reputation as an industry leader."
The expansion into Cincinnati brings the total Securadyne Systems branch network to over 15 locations, spanning from Texas to Maine.