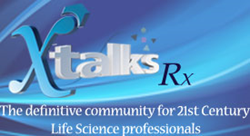 Toronto, Canada (PRWEB) April 17, 2014
Rheumatoid Arthritis (RA) is a complex and heterogeneous disease that has the potential to significantly impact morbidity, mortality and quality of life while also placing a substantial burden on healthcare systems globally. While scientific advances have led to a better understanding of the disease and new targets and pathways for developing novel and potentially more effective Rheumatoid Arthritis treatments, there remain significant unmet needs.
At the clinical level, Rheumatoid Arthritis management typically consists of a series of empiric, non-evidence-based decisions in terms of initial and subsequent drug choices. It is challenging for physicians to identify patients early in the disease process and monitor treatment effectiveness and disease progression with current guidelines and currently available tools. Further compounding the equation is that radiographic progression rates in clinical trials are very small, even in the placebo arms. As a result, showing superiority of new treatments, at least in terms of damage progression, is more difficult now than it has ever been.
Given large sales in the category and the ongoing necessity for new, more effective and sustainable Rheumatoid Arthritis therapies, interest in developing compounds remains high, along with the need to more efficiently conduct clinical trials and better demonstrate value to key stakeholder groups.
Join esteemed speakers Prof. Iain McInnes, global authority, Muirhead Professor of Medicine and Director of the Institute of Infection, Immunity and Inflammation at University of Glasgow (UK), and Dr. Mary Katherine Farmer, Senior Medical Director and Rheumatology Therapeutic Strategy Lead at Quintiles, as they explore:

A near-term future involving more personalized approaches to Rheumatoid Arthritis drug development
The discovery and utilization of new biomarkers for diagnosis, prognosis and prediction
Moving from inhibiting radiographic progression toward maintaining structural integrity and the role of MRI in clinical trial design and execution
Critical next steps that could improve your company's probability of successfully developing and commercializing new Rheumatoid Arthritis treatments
For more information on this webinar or to register, visit: Scientific and Process Improvements That Advance Rheumatoid Arthritis Drug Development.
Xtalks, powered by Honeycomb Worldwide Inc., is a leading provider of educational webinars to the global Life Sciences community. Every year thousands of industry practitioners (from pharmaceutical & biotech companies, private & academic research institutions, healthcare centers, etc.) turn to Xtalks for access to quality content. Xtalks helps Life Science professionals stay current with industry developments, trends and regulations. Xtalks webinars also provide perspectives on key issues from top industry thought leaders and service providers.
To learn more about Xtalks, visit http://xtalks.com.
For information about hosting a webinar, visit http://xtalks.com/sponsorship.ashx.
Contact:
Michelle Tran
Tel: +1 (416) 977-6555 ext 352
Email: mtran(at)xtalks(dot)com