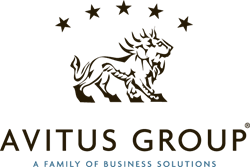 "Avitus Group makes it a priority to give back to the community where our company started, we're excited to support MSUB and the higher education system in Montana." -Avitus Group Public Relations Manager, Dianne Parker
Billings, MT (PRWEB) April 10, 2014
MSU-B kicks off the press conference Friday with a word from the University's Athletic Director, followed by the latest on the construction project the five-year corporate sponsorship is designed to fund. The multi-thousand dollar deal is set to build a new press box, feature an updated scoreboard and showcase new bleacher back signage highlighting the partnership between MSU-B and Avitus Group.
"A special thanks goes out to the entire Avitus Group staff for making this happen. Avitus Group is a first-class organization and we couldn't be more excited to have our softball facility be named Avitus Group Stadium"- Montana State University Billings Athletic Director, Krista Montague
Following an official ground breaking ceremony for the press box, the President of Avitus Business Services, Inc. Ken Balster, will throw out the first pitch as the MSU-B Billings Lady Yellow Jackets softball team takes on Northwest Nazarene in the season's second to last game.
"Avitus Group makes it a priority to give back to the community where our company started, we're excited to support MSU-B and the higher education system in Montana. These students are the future, and we can think of no better cause than to support the next generation as they make education a priority." -Avitus Group Public Relations Manager, Dianne Parker
Previously, the stadium on 27th street under the rims, was named Cenex Stadium, but has spent the entire spring season without a name.
Avitus Group is a nationwide company that helps other companies with their administrative hassles (payroll, bookkeeping, taxes, etc.).