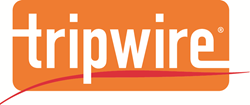 We have continued to develop vulnerability management as a core technology and deliver valuable releases to the market throughout the past 12 months, culminating in the delivery of IP360 7.3
Portland, Oregon (PRWEB) April 07, 2014
Tripwire, Inc., a leading global provider of risk-based security and compliance management solutions, today announced the availability of Tripwire® IP360™ version 7.3. The newly released version features expanded virtualization support as well as time saving features that enable rapid and flexible options for deployment and expansion, simplified management and faster reporting. Tripwire IP360 version 7.3 is Tripwire's fourth release of this award-winning vulnerability management solution since acquiring nCircle in April 2013. Collectively, these releases contain dozens of improvements, including a significant expansion in vulnerability management coverage.
"Vulnerability Management is a cornerstone in any information security organization as evidenced by its position in the first four Critical Security Controls from the Council on CyberSecurity," said Rod Murchison, vice president of product management for Tripwire. "Tripwire is devoted to helping our customers find and eliminate vulnerability risk, and this investment expanded with our acquisition of nCircle. We have continued to develop vulnerability management as a core technology and deliver valuable releases to the market throughout the past 12 months, culminating in the delivery of IP360 7.3."
Tripwire IP360's new virtualized appliance allows companies to maximize their hardware investments by virtualizing all or part of their vulnerability management solution for rapid deployment and scalability. The powerful, security-hardened virtual appliance can utilize a built-in device profiler as well as leverage one or more physical or virtual device profiler appliances. Organizations can employ on-premise infrastructure to protect networks of any size from vulnerability threats. Tripwire IP360 can be used with VMware ESXi, VirtualBox, VMware Workstation and VMware Fusion hypervisors.
In addition to virtualization, key features of Tripwire IP360 version 7.3 include:

Streamlined upgrade process for quick and easy upgrades to future IP360 versions.
Redesigned OS fingerprinting engine for improved operating system identification.
An enhanced command line interface (CLI) that includes powerful and time saving features for administrators.
"With the launch of the virtualized vulnerability management offering, Tripwire now has the most comprehensive deployment options available," said Russ Gallery, owner of Access Technology Group. "Tripwire vulnerability management solutions address the entire market – from small organizations with Tripwire SecureScan to mid-enterprise customers, all the way to the largest enterprises in the world. Virtualized appliances are especially important in the mid-enterprise market because of the ease of deployment and a low total cost of ownership."
Tripwire products include timely vulnerability intelligence delivered by the company's Vulnerability and Exposure Research Team (VERT). This dedicated team of world-class security and vulnerability researchers focuses unwavering attention on the changing threat environment. Tripwire's VERT identifies emerging vulnerabilities and creates unique detection signatures that are constantly updated in Tripwire vulnerability and risk management solutions – delivering unprecedented vulnerability discovery coverage. Since April 2013, new VERT coverage includes:

6,238 new vulnerability detection rules.
1,827 new application detection rules.
75 new operating system detection rules.
"IP360 version 7.3 represents a turning point for Tripwire vulnerability management," said Tim Erlin, Tripwire's director of information risk and security strategy. "By introducing a new underlying platform, we can deliver new features and functionality to the market faster than ever before. These platform changes enable the immediate introduction of a new virtual appliance, the expansion of support for hypervisors through the Open Virtualization Format (OVF) and a single appliance offering that is targeted at the mid-enterprise market."
For more information on new Tripwire IP360 features, please visit: http://www.tripwire.com/register/whats-new-in-tripwire-ip360-v73/.
About Tripwire
Tripwire is a leading global provider of risk-based security and compliance management solutions, enabling enterprises, government agencies and service providers to effectively connect security to their business. Tripwire provides the broadest set of foundational security controls including security configuration management, vulnerability management, file integrity monitoring, log and event management. Tripwire solutions deliver unprecedented visibility, business context and security business intelligence allowing extended enterprises to protect sensitive data from breaches, vulnerabilities, and threats.