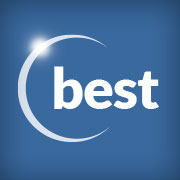 "Most companies in the debt relief review space stop after the top 5 or top 10. We refuse to do that."
San Francisco, CA (PRWEB) April 04, 2014
BestDebtCompanys.com (BDC) continues as the leading resource for accurate information about which debt relief companies consumers can trust. They provide unbiased information about an ever-growing number of companies in the space.
Unbiased information is an essential part of an effective review site. Far too many online review sites are swayed by the opinions and pressures of the companies they are ranking. BDC rigidly sticks to their expertly devised 11 point criteria. They are wholly owned and operated and have no ownership affiliations with any debt relief companies.
One point, among many, that stands out about them is the personal touch they add to every review. Each review is written by individuals that personally contact each company and garner all the information that helps consumers make an informed decision. They put in the work that many other companies simply aren't willing to. The personal touch that comes as a results is apparent.
The depth of information provided on BDC is ever-growing because they are continually reviewing new companies, rather than reviewing the top few and leaving it at that. "Most companies in the debt relief review space stop after the top 5 or top 10. We refuse to do that," States Will Standing, PR Director at BDC. "Every single day there are people making a tough decision about a myriad of other companies that provide debt relief services. Our goal is to give those people an accurate picture of not only the top 10 companies, but all the other companies as well."
BDC encourages consumers to dig through the various reviews on the site and find the best company for their needs. In additional, a very important part of the site is the customer reviews left on company profiles. Customer scores make up 15% of the total score a company receives. The integration of the experts reviews, user reviews and stringent criteria points provides a very accurate picture of the companies on the site.
"The criteria points we use are purposefully developed by our debt experts to extract the most important information for consumers," Standing continued. "It's also a constant evolutionary process. When the market changes, criteria may change as well. We constantly have our ear to the ground, so to speak, to insure that we are reflecting the most important aspects of companies in the debt relief industry."
To learn more about BDC, and the companies they rank and review, visit: http://bestdebtcompanys.com.