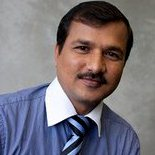 Basseterre, St. Kitts, WI (PRWEB) April 07, 2014
Dr. Mungli, Course Director and Associate Professor of Biochemistry at UMHS, recently published a study on liver dysfunction, anemia and metabolic syndrome in the Koraga community in South Karnataka, India in the International Journal of AJ Institute of Medical Sciences, a biannual, peer-reviewed, indexed, scientific journal catering to all specialties of medical and allied health sciences (http://journal.ajmedicals.in/WebPages/ViewResearchPapers.aspx?issue=current).
Following are highlights from the abstract of the Koraga people study by Dr. Mungli and his group of researchers:
-Koraga community members are considered one of the primitive tribal groups (PTBs) deprived of social benefits.
-The study's objective was the incidence of metabolic syndrome, anemia and altered liver function in the Koraga community.
Materials and methods:
-Routine health checkups were conducted exclusively for the Koraga community.
-Men and women of all ages were checked for height, weight, waist circumference, and blood pressure
-Hemoglobin, blood sugar, lipid profile and liver function parameters were assessed by collecting blood samples
-Body mass index (BMI) and waist-to-hip ratio (WHR) were calculated using anthropometric measurements to determine medical outcomes.
Results:
-Hemoglobin levels were found to be decreased. The group had a significant liver dysfunction.
Conclusion:
-The study indicated anemia in the females, and liver dysfunction in the community as a whole, mostly alcohol induced.
-The study "gives a clue towards presence of obesity in Koraga females, but to disprove the presence of metabolic syndrome in Koraga community, further studies are needed."
See the full report online at http://journal.ajmedicals.in/WebPages/ViewResearchPapers.aspx?issue=current.
Other Accomplishments by Dr. Mungli:
In addition, Dr. Mungli gave a presentation on type 2 diabetes (on paraoxonase activity in type 2 diabetes mellitus patients with and without complications) at the 20th International Conference on Yoga Research and Its Applications earlier this year from January 2 to 5, 2014 in Bagalore, India.
Dr. Mungli also continues to help UMHS students master biochemistry with his popular Facebook group, Biochemistry Made Easy, and keeps people informed with his blog, Medical Biochemistry Made Easy (http://drmungli.blogspot.com/). Since 2010, Dr. Mungli has helped medical students study through the Biochemistry Made Easy Facebook group, with more than 1,640 members and counting (https://www.facebook.com/groups/biochemistrymadeeasy/). Dr. Mungli says the purpose and operation of this group in sharing biochemistry knowledge was presented at the National Conference in Health Professions Education 2013 in Mumbai, India.
Thanks to the availability of alternative education paths such as UMHS, Dr. Mungli is helping students in St. Kitts to become doctors in the US and Canada and using his knowledge, research and expertise to improve the health of future generations around the world.
About UMHS:
The University of Medicine and Health Sciences (UMHS) is a Caribbean medical school, founded in 2007, offering a Doctor of Medicine degree program. Students begin their basic science studies in St. Kitts, West Indies, and complete their clinical training in teaching hospitals throughout the United States. UMHS prides itself on its state-of-the-art campus, small class sizes, high student retention, and excellent USMLE passing rates.
For more information about UMHS, visitors should check out the University's website or Caribbean medical school blog: the UMHS Pulse. Prospective students, advisors and faculty can call toll free at 866-686-0380.