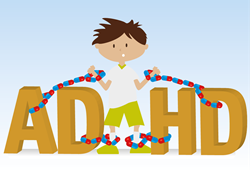 "A very high percentage of Danny's clients with substance abuse problems were also on prescription ADHD medications".
Spanish Fork, UT (PRWEB) April 07, 2014
Filling a much-needed gap in the ADHD supplement market, Nature Optimized makes liquid supplements with a unique, proprietary blend of fats and amino acids plus brain-supporting vitamins and minerals that is safe for children as well as pregnant women. The first formula, Pure Clarity Calm, increases focus and motivation while calming the active mind. The second formula, Pure Clarity with Energy Boost, increases concentration and drive while boosting energy. Both offer an effective, all-natural alternative to traditional prescription medications.
ADHD stimulant medication use is running rampant in the United States. According to the Centers for Disease Control and Prevention, the 3.5 million American children (as of 2012) taking ADHD medication is up dramatically from 600,000 in 1990. ADHD prescriptions for adults, ages 20-39, increased from 5.6 million in 2007 to 16 million in 2012. The most often prescribed ADHD medications include the ingredients amphetamine and methylphenidate, which can be found in such popular brands as Adderall, Ritalin, Concerta, Metadate and Vyvanse. The growing concern about ADHD stimulant medications comes on the heels of recent research that shows the direct influence of ADHD medications on the development of obesity in early adolescence. Add this to a long list of other negative and potentially life-threatening side effects, and the need for a safe, natural ADHD supplement becomes apparent.
Danny Warner runs The Chateau Recovery Center, a substance abuse rehabilitation center in the scenic valley of Midway, Utah. Danny became concerned when he noticed a "very high percentage of his clients with substance abuse problems were also on prescription ADHD medications". His wife, Melissa, is a licensed health and nutrition coach. She began researching what it would take to naturally support the brain in much the same way ADHD stimulant medications do, minus the side-effects. Together they started Nature Optimized, a supplement company dedicated to finding natural solutions to health issues. Pure Clarity Calm and Pure Clarity Energy Boost are the first products to be released.
Surprisingly, there are few safe, affordable options like Pure Clarity currently on the market. Of those that are available, fewer still can truly be called all-natural ADHD supplements. And of that select group, only Pure Clarity Calm and Pure Clarity with Energy Boost have the optimal blend of natural ingredients to be considered the best brain food for ADHD.